Discussion Starter
·
#1
·
Well, I get my Hi Point and naturally it looks brand new. I shoot it 10 times the first night I get it, and then another 20 the next day. A few days after that a friend and I put 170ish rounds through it, and at about 140 rounds that day, he was shooting and called me over.
The entire heat shield and front sight and fallen off. The manual (yes I read those things) never said anything about tightening down the front sight. Only saying I needed to add the circle on it if desired. But with no rear sight to line it up I didnt.
Anyways, it must have been factory loose or something. But either way, this is the damage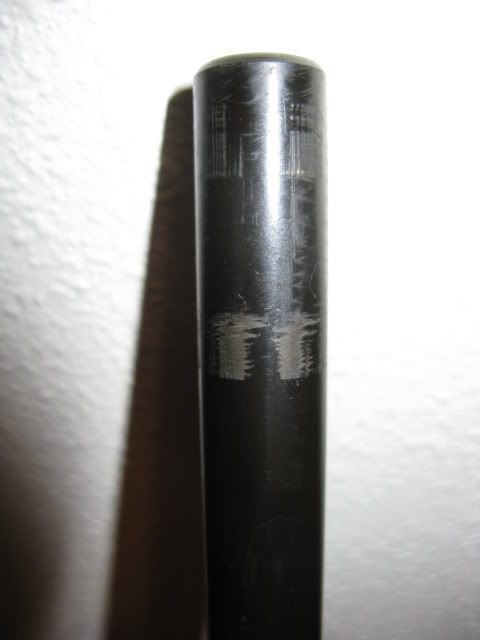 I have already ordered my ATI stock, and I am going to buy this muzzle compensator
http://www.cheaperthandirt.com/48317-1.html
for it, to cover up most of the scratches. I know its only cosmetic, but I called them up anyways. I love how they are so willing to fix whatever it is. I figured it wasnt worth the cost of shipping since I wanted to buy something like this anyways so it would get covered up.
But anyways, it makes me mad. And since its down to bare metal on one side, I am wondering what should I do to cover it up? I was thinking black sharpie, but I want something to seal it just in case. I was thinking maybe this metallic black paint I have that is in a little touch up bottle for my old Honda? Should I do something else? Ideas please