I got bored.
I sold a few random accessories i had no use for for $80, and then I bought this NEF single shot 12 gauge for $80 bucks.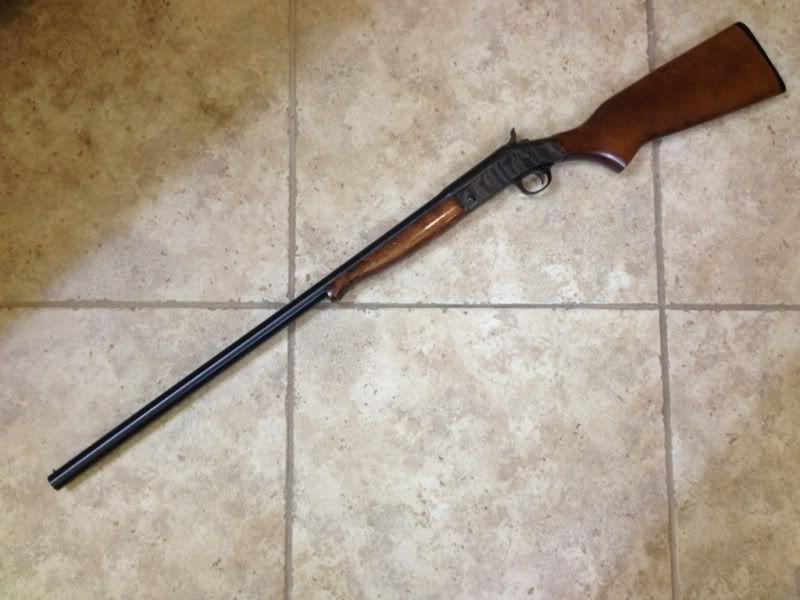 We need not get into "blah blah a single shot is a terrible weapon blah blah' but the reason behind this was to have the CHEAPEST, handy-est, lightest, short (not shortest), weapon that can pack the biggest whallop while still maintaining all of the above.
This will live in the truck/camping gear. Any time i go camping/wheeling/backpacking I carry a sidearm, but I am more comfortable with a rifle/shotgun along too. Not to get into some battle with or to survive the apocalypse with, but in the event that i need to fire something with more oomph than a 9mm, .45acp, or whatever I happen to have on my hip. Whether it be against a bear, horse, cougar, man, what-the-heck-ever you want, the math is still the same, and looks like this:
(1) 12 Gauge + (x) 9mm > (x) 9mm.
Sure, a pump gun with more shots is greater than a single shot too, but that isnt my concern. Pump/Semi gun is way too long and way too heavy. My lever action .45-70 is too heavy and too pretty to rattle around in the truck. I dont feel it necessary to bring along the AR or M1A on trips like this for obvious reasons.
Hopefully y'all get the point on that, so, no need for the "should have gotten a 500 and used that." In addition to the above, this was cheap as heck, and fun too!
K, so....
chopped off the barrel to 18.75" (from the breech face), chopped off an inch of the stock. Made a paracord sling, a front swivel stud out of paracord, installed a rear swivel stud, then made a shell holder out of scrap leather and laced it on with paracord. OAL on the shotgun is about 35"-36" I haven't measured.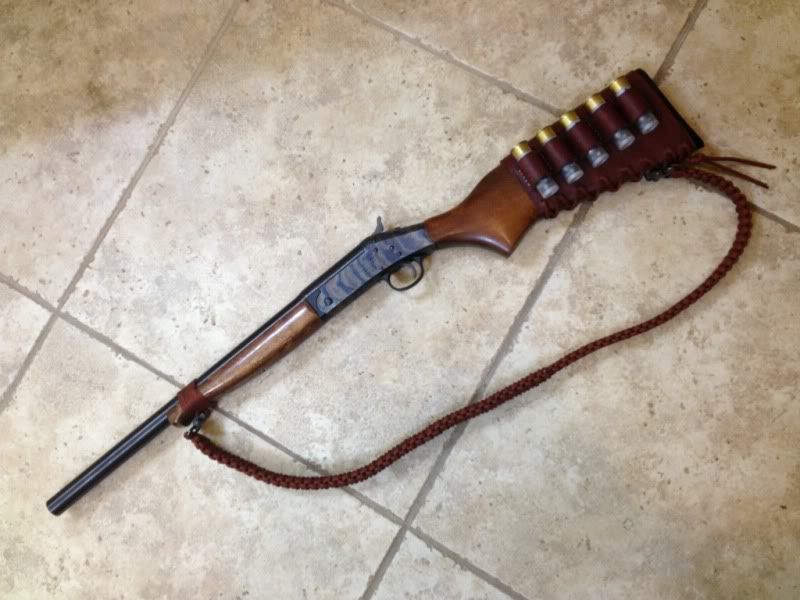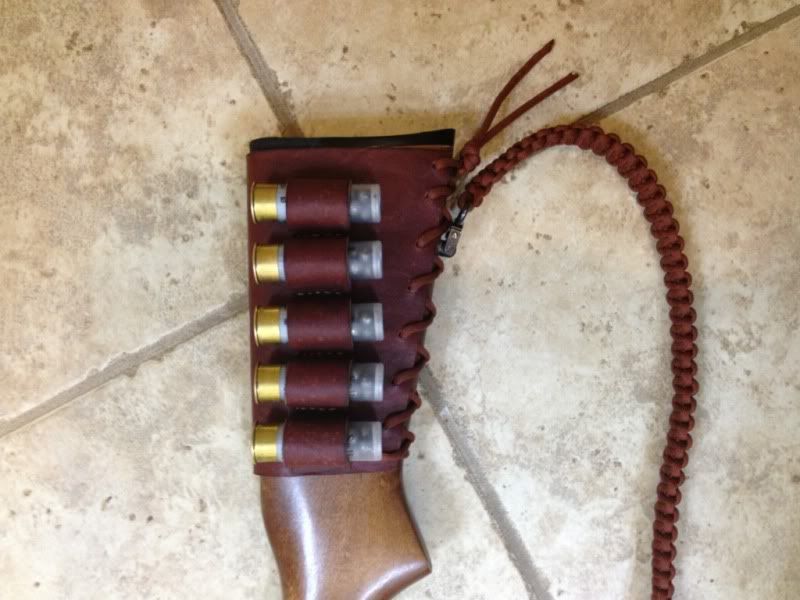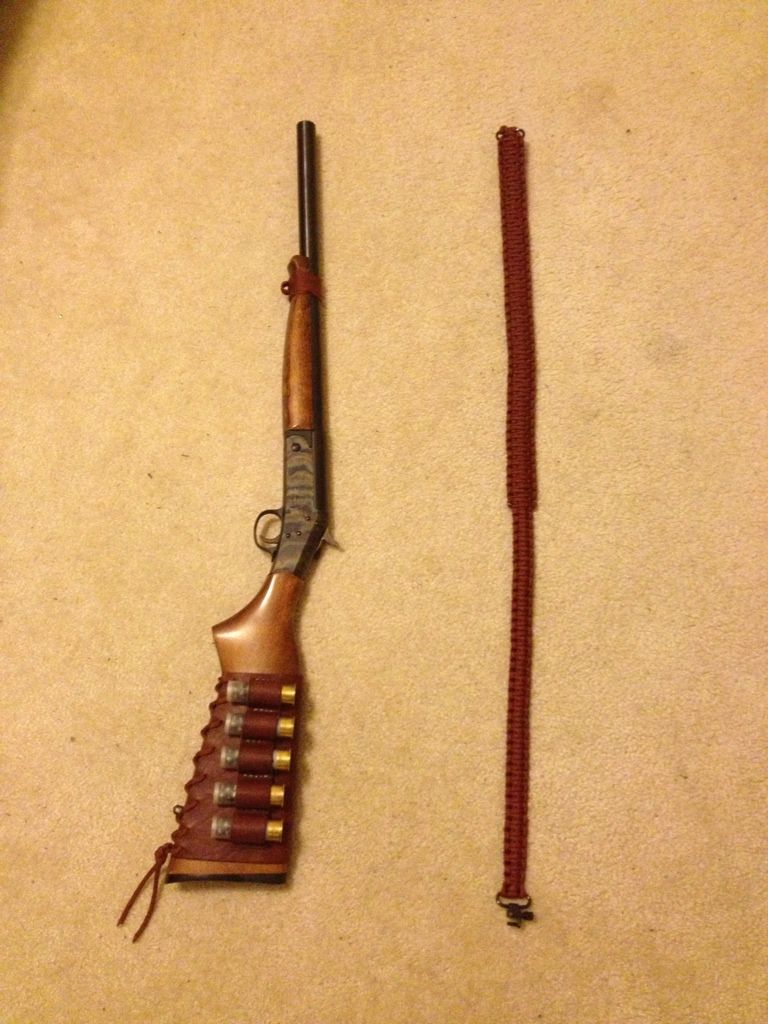 This thing will kick like a mule, but it'll serve a purpose, and it was fun. this was my first time ever making anything with leather, my 2nd time ever making anything with paracord, and my first time woodworking on a gun, and my first time ever cutting a barrel.
So, total project cost is as follows:
Gun - $0.00
Paracord - $8.00
Leather - $7.00
Sling swivels - $10.00
Total: $25.00
I have pics of all parts of the process if you are interested!