Discussion Starter
·
#1
·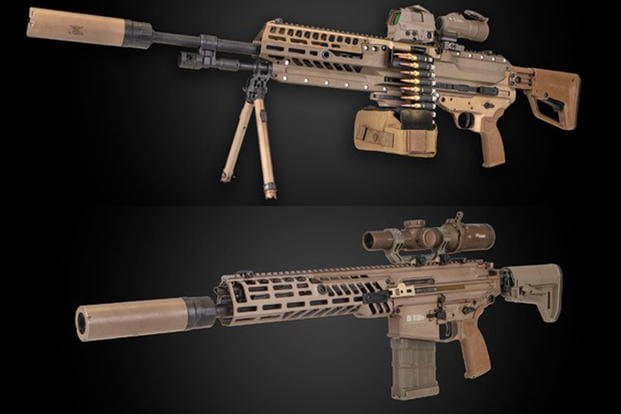 The force is awarding a 10-year contract to Sig Sauer for the XM5 Rifle, which will become the new standard rifle for soldiers, and the XM250 Automatic Rifle, which will replace the SAW.
www.military.com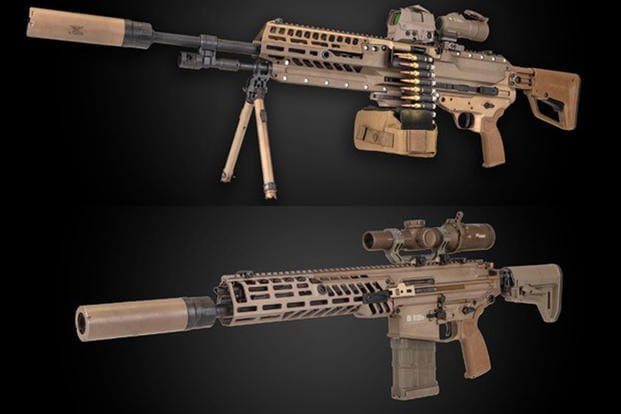 The Army has found its replacements for the M4 rifle and M249 Squad Automatic Weapon, handing out a contract to put new guns in the hands of tens of thousands of soldiers.
The force is awarding a 10-year, $20.4 million contract to Sig Sauer for the XM5 Rifle, which will become the new standard rifle for soldiers, and the XM250 Automatic Rifle, which will replace the SAW.
The service will also switch from 5.56mm ammo to 6.8mm, after a search for rounds better built to penetrate body armor.

"Both weapons fire common 6.8 millimeter ammunition utilizing government provided projectiles and vendor-designed cartridges," an Army spokesperson said in a press release. "The new ammunition includes multiple types of tactical and training rounds that increase accuracy and are more lethal against emerging threats than both the 5.56mm and 7.62mm ammunition."
The news comes after a 27-month evaluation process in which other defense contractors, including General Dynamics, competed to be the Army's go-to small arms dealer.
The weapons will include the XM157 Fire Control optic, which includes a laser range finder, ballistic calculator, visible and infrared lasers, and a compass. That optic is made by Vortex Optics.
It's unclear how many weapons the Army aims to buy over the decade, or how quickly soldiers will totally ditch the decades-old SAW and rifle. In its proposed 2023 budget, the force is requesting 29,046 new weapons. But that budget still needs to be approved by Congress"
Civilian version FS: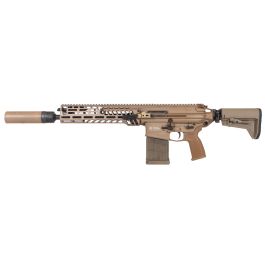 First Production Run Special Edition Now Available at Select Dealers MSRP: $7999.00

www.sigsauer.com
I have been following this process for years and am unimpressed.
The requirements about enemy body armor supposedly as the primary driver of this "upgrade" are IMHO contrived.
Most hits in combat are in the extremities anyway and infantry troops still use cover whenever possible even if they wear body armor.
Plus the ammo
is
heavier so the combat load will therefore be reduced
A simpler/cheaper solution would have been to simply add a couple DMRs in 7.62x51 to squads in contact in terrain either devoid of vegetation or mountainous where better ballistics shines and may be worth the tradeoffs.
No doubt some folks will now feel the need to transition their personal armaments but that would IMH be a misdirection.
A quality AR15 Carbine would make me feel better armed (lighter/more ammo) over someone carrying this contraption, with the exception of long range engagements (which even though these may loom large in peoples minds they have always been only a small slice of infantry combat)
if there is concern about ballistic performance we could have done what the Indians did and simply adopted the Sig 716 for less money and ammo compatibility with existing (huge) 7.62x51mm stocks, in order to man their infantry troops in the high mountains.
The New Hampshire-based company is hot on government contracts as it continues to supply the U.S. military with its new sidearm, the M17/M18 pistol. Sig Sauer also recently won a contract to provide the U.S. Army with a new combat rifle optic.
www.wearethemighty.com