Discussion Starter
·
#1
·
I took two of my .45 Colt sixshooters to the range Saturday morning, with loads of 6.5 gr. Winchester 231 and 8.0 grs. Winchester 231 behind a 255 gr. cast SWC bullet. I fired groups, firing alternately so that fatigue would not favor either gun.
The results: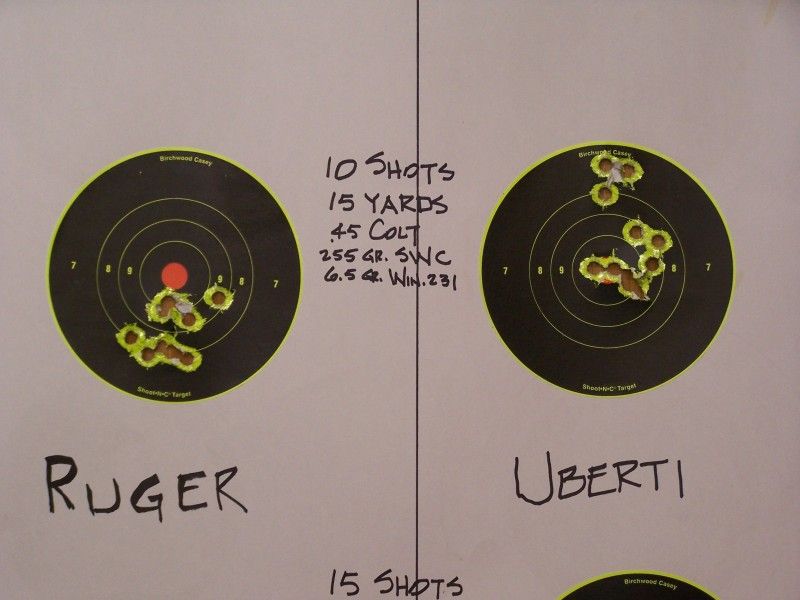 And: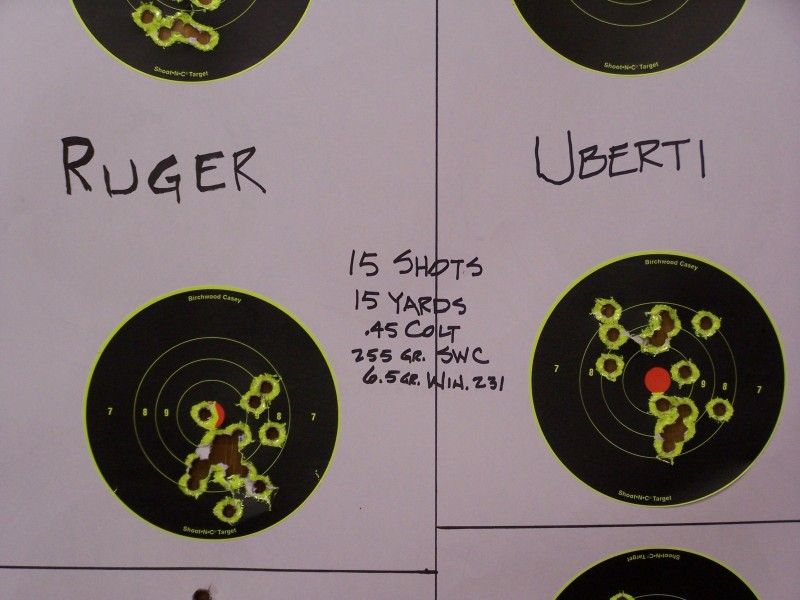 Finally: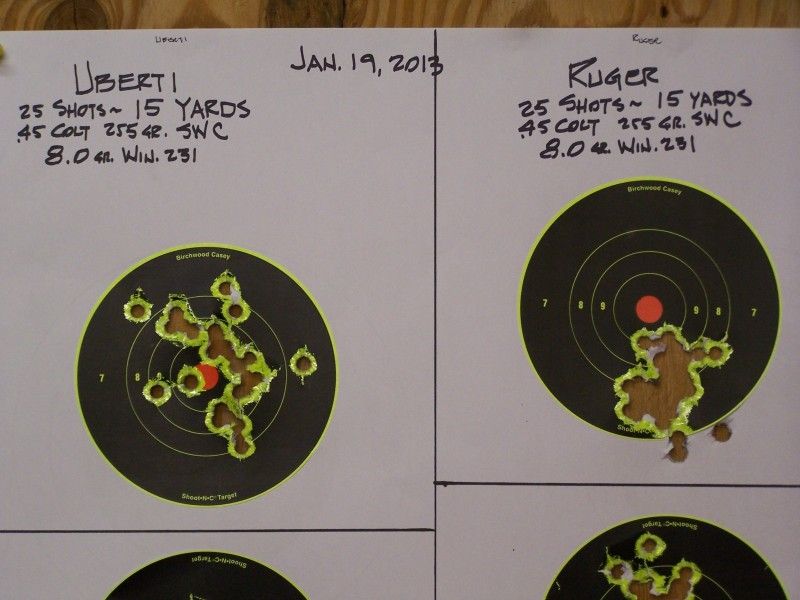 This from an indoor range. The rests at the firing line are not very steady, so bench resting is out. I hasten to point out I believe the difference is in the sights, as the Uberti has a nickel silver front sight, while the Ruger has that beautiful quick draw blade on a very good ramp.
These guns were as near identical as possible, 4 3/4" Uberti Flat Top Target and Ruger 4 5/8" Blackhawk, both .45 Colt.
Bob Wright