Discussion Starter
·
#1
·
Well, I was out shooting with my buddy who has a Remington 700SPS in .308, so needless to say we generally have a bit of distance between us and the target.
I'd never shot more than 200 yards with my M1A before, so, I figured what the heck, he's got his precision rifle, I've got my sloppy semi-auto, lets see whats up.
After he was done shooting at his 10x17 steel target at 600 yards, I laid down with the M1A on a rock and started shooting.
Man it was fun hitting that steel, and then hearing it ring about a second later haha.
Anyway, it was a nice afternoon, made me realize what both myself and my rifle are capable of. I totally LOVE the .308 drop reticle in the old springfield scope I have, it was spot on. Just lined it up with the "6" on the reticle and was pounding steel!
i know I know, 600 yards isnt anything amazing, but still, it was fun and I was pleased with the results.
Theres a tiny white hair under the arrow, thats the target.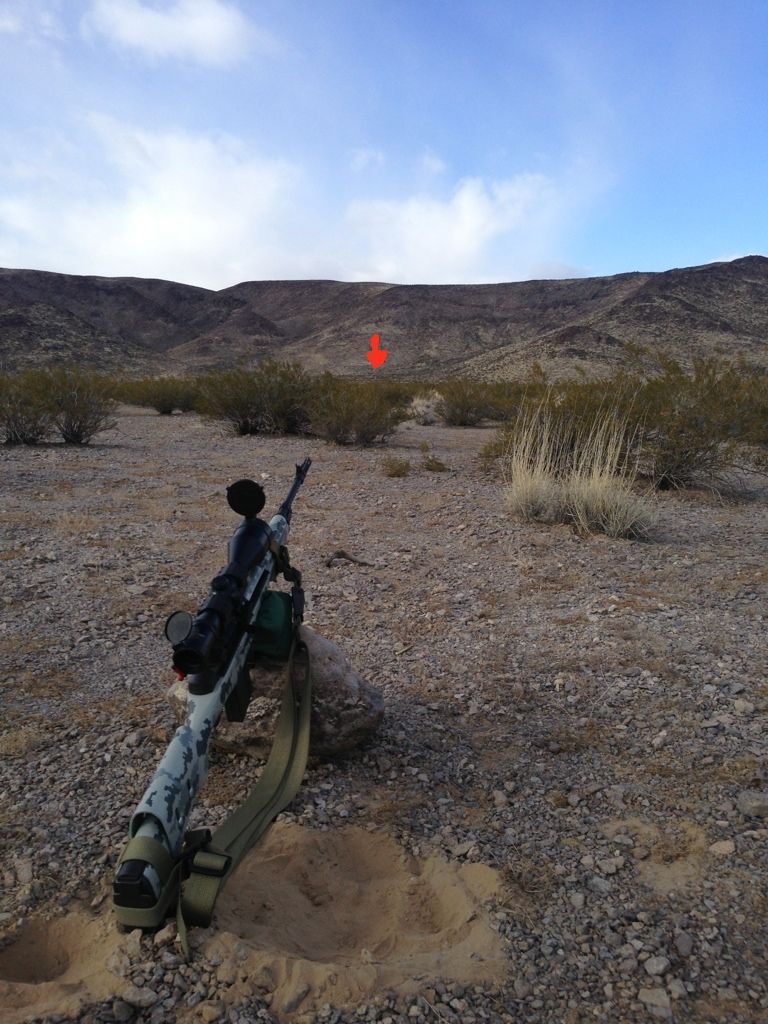 the jeeps were at 400 yards, target was about 200 past them.