Discussion Starter
·
#1
·
Howdy, I picked up this mini 14 for a steal... $400 for the gun, 1100rds, 14 mags (9 30rd, 2 40rd, 2 5rd, and 1 20rd), a gun case and 2 steel ammo cans.
There is a catch... I bought the rifle off my father.
The history of this rifle is this. My father gave this rifle to my cousin. He was my best friend, and we shot his rifle (this gun) and my Ak all the time. He ended up dieing in a plane crash several years ago. My father received the rifle back and locked it up in the gun safe for the past 5 years.
The weekend after Christmas I talked him into selling it to me. Since then I have put a new stock on, refinished the bluing, and added a front grip and light. Sadly I haven't had a chance to shoot it again, but I'm very eager to get to the range and try out the new stock.
Enough talk time for some pictures.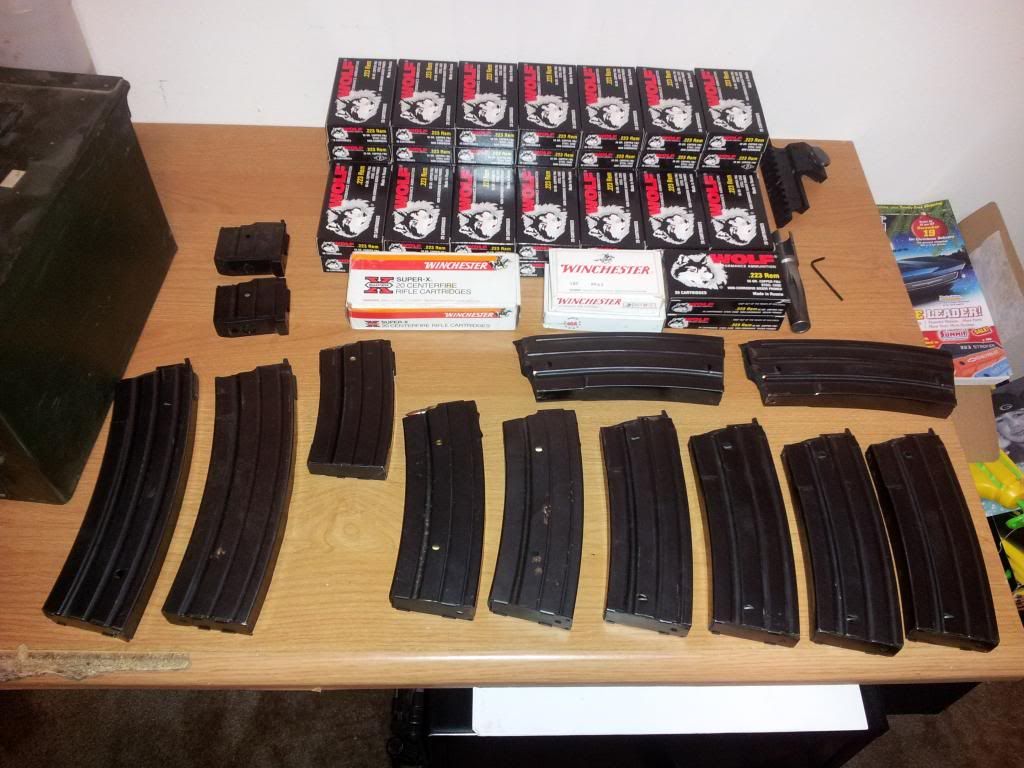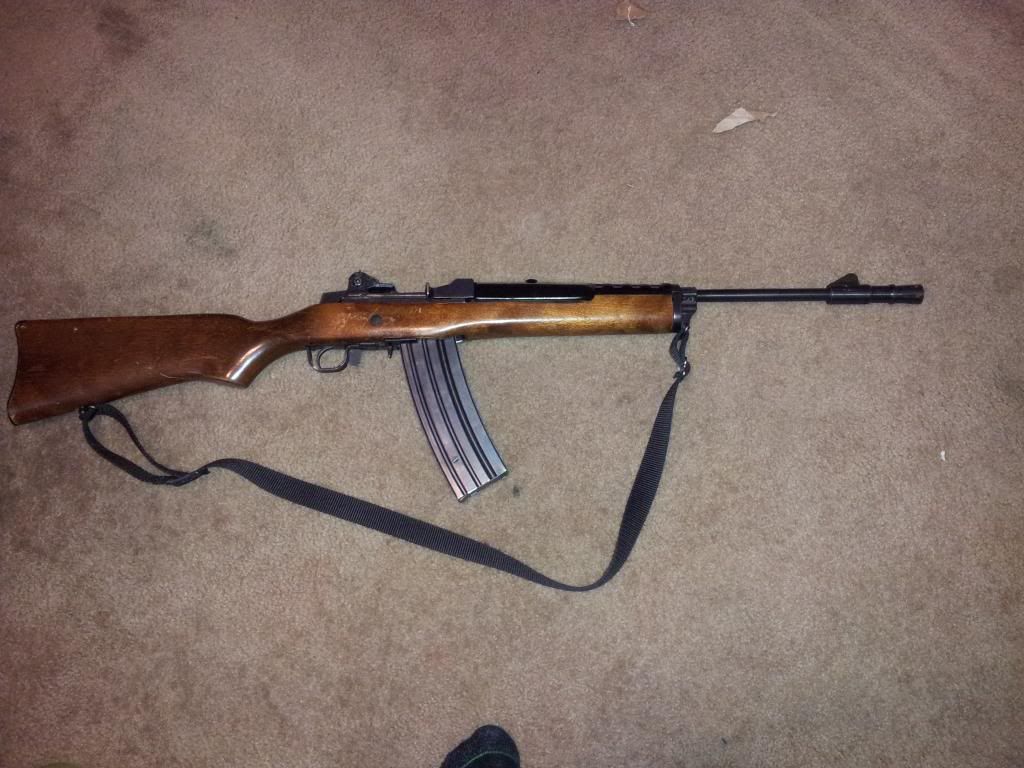 10min after getting home with the gun. I tore it down for a good thorough cleaning.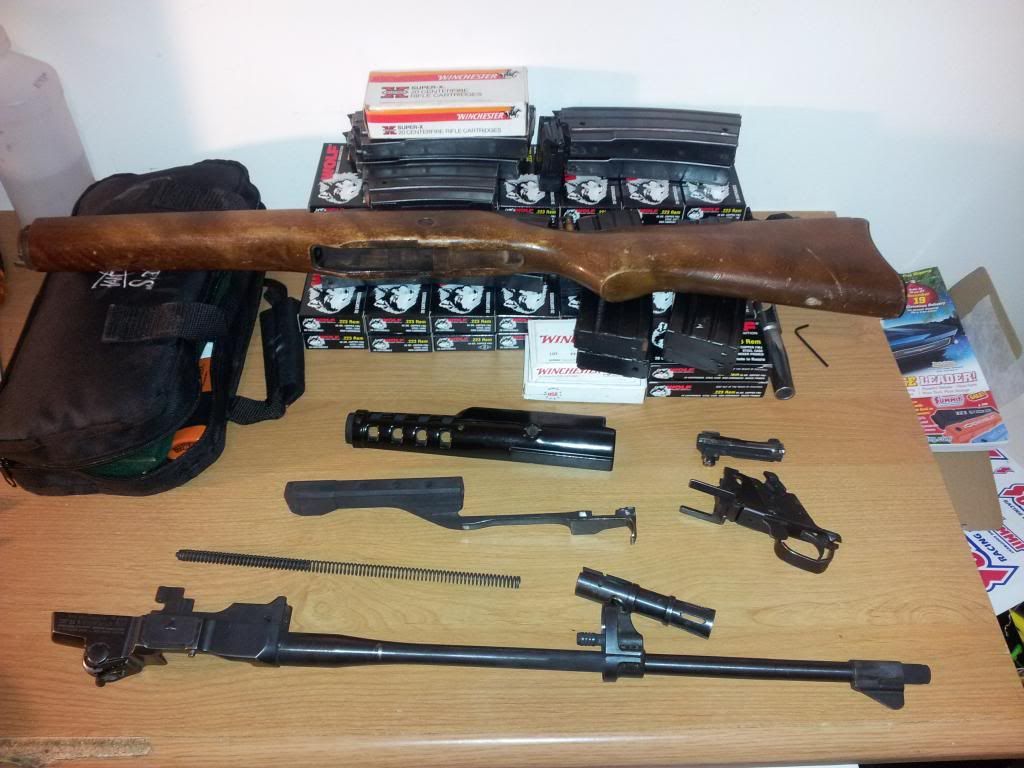 New stock (Tapco Intrafuse)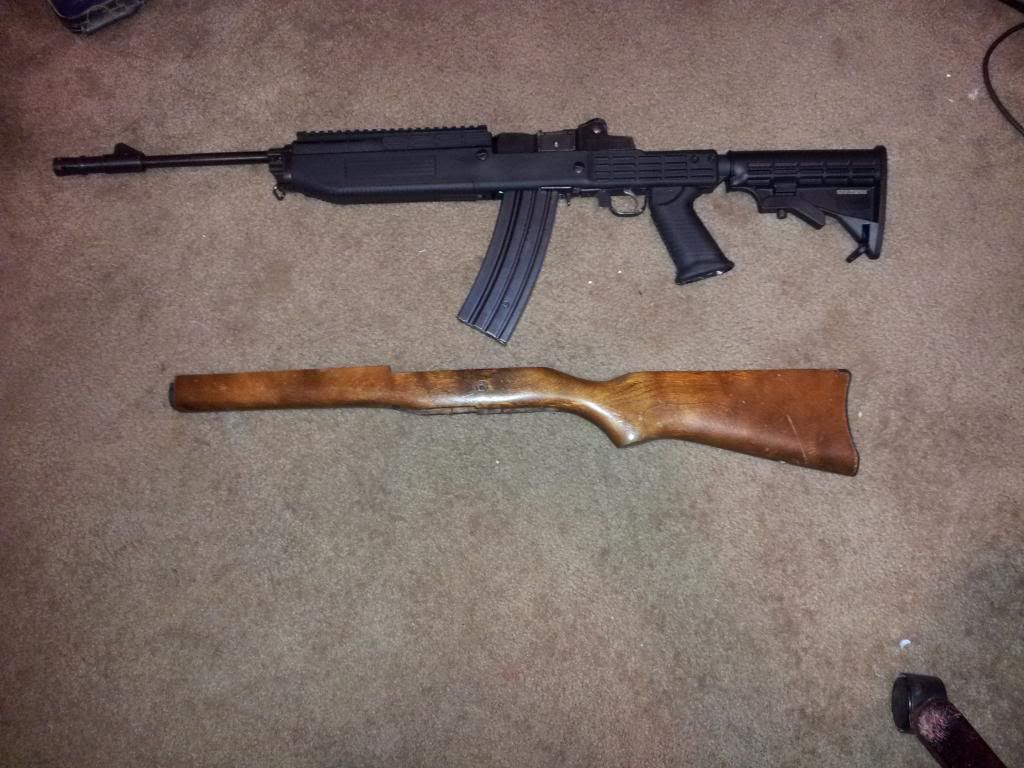 Bluing
Before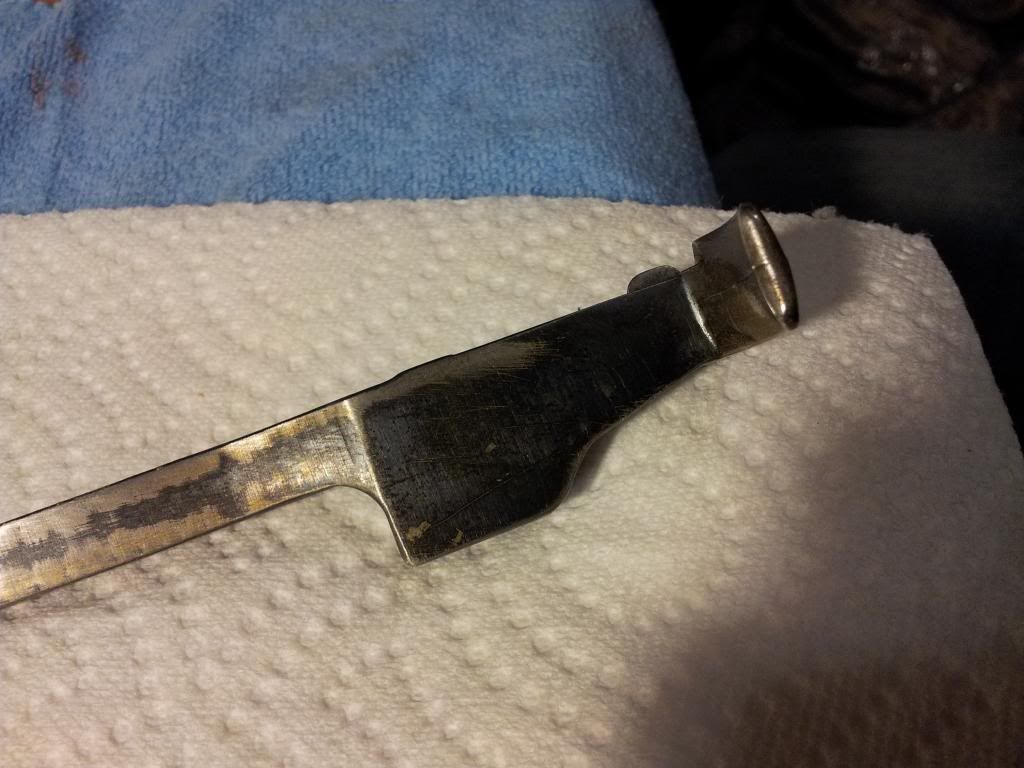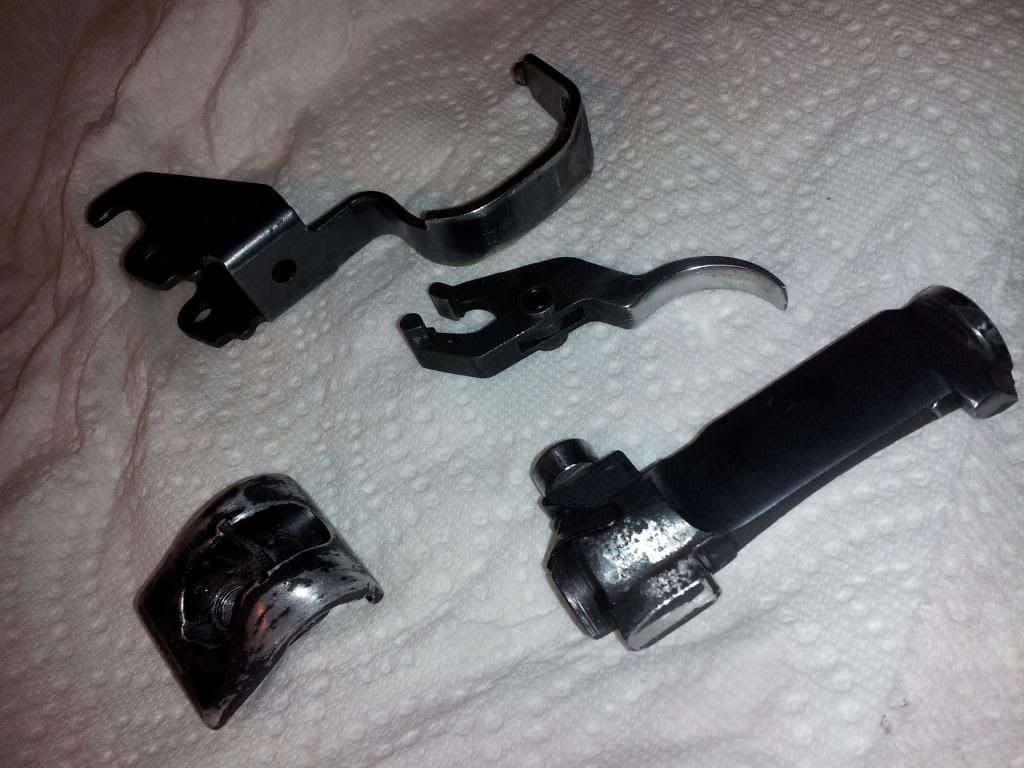 Inbetween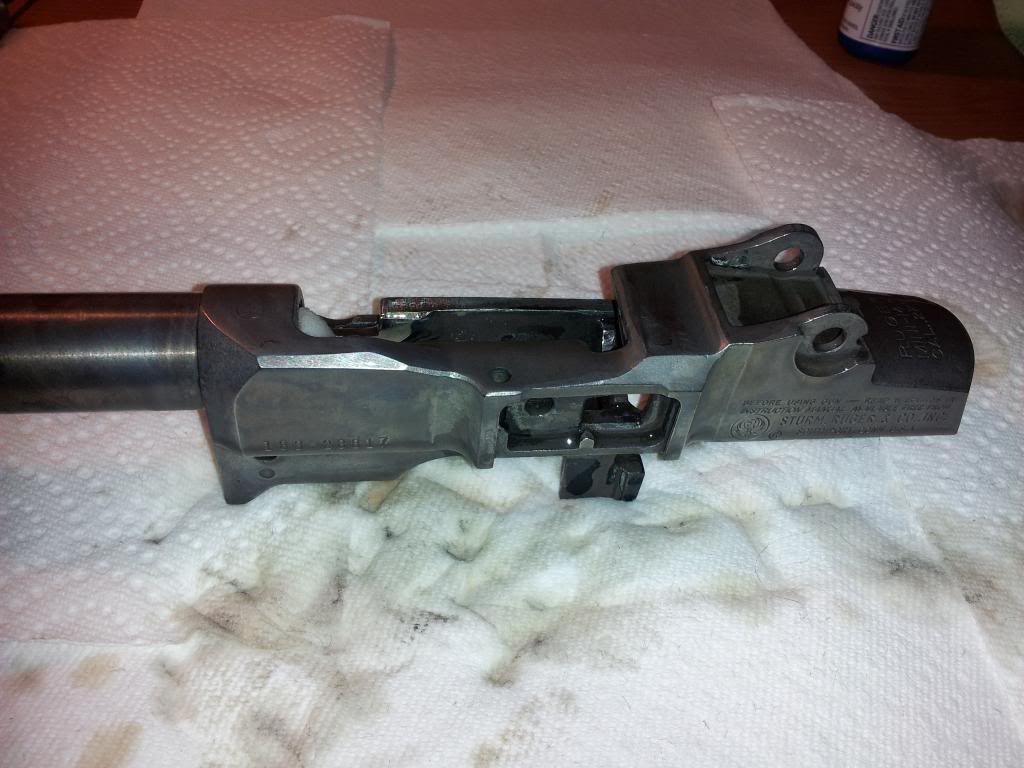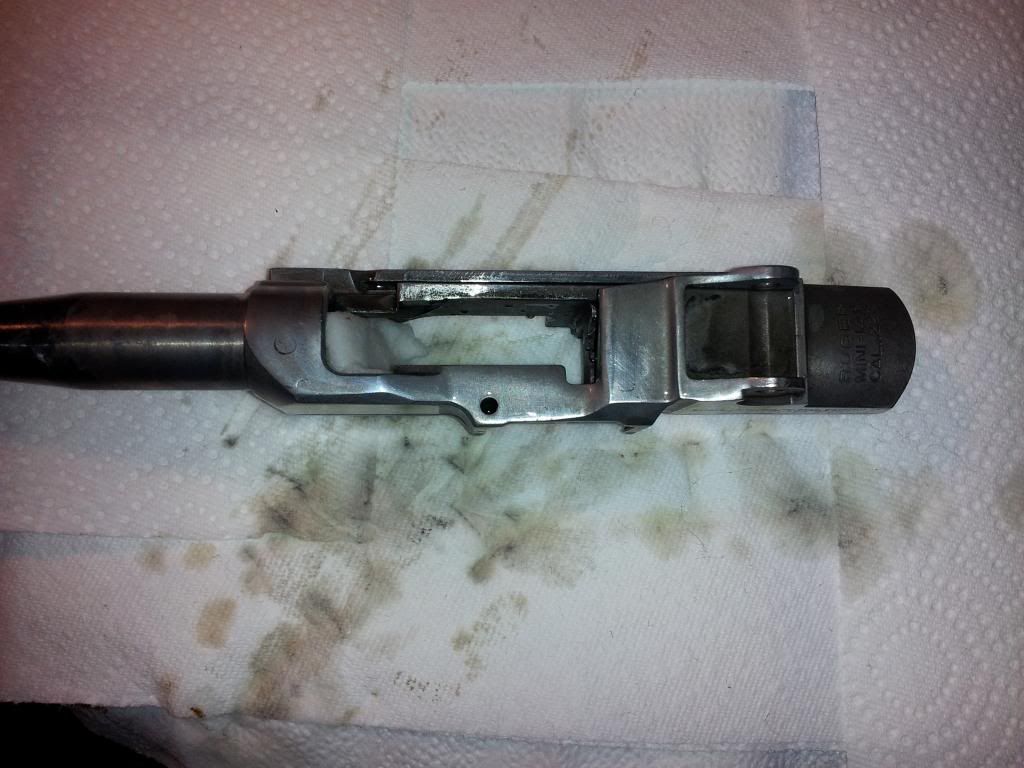 After (I'll have to get more pictures)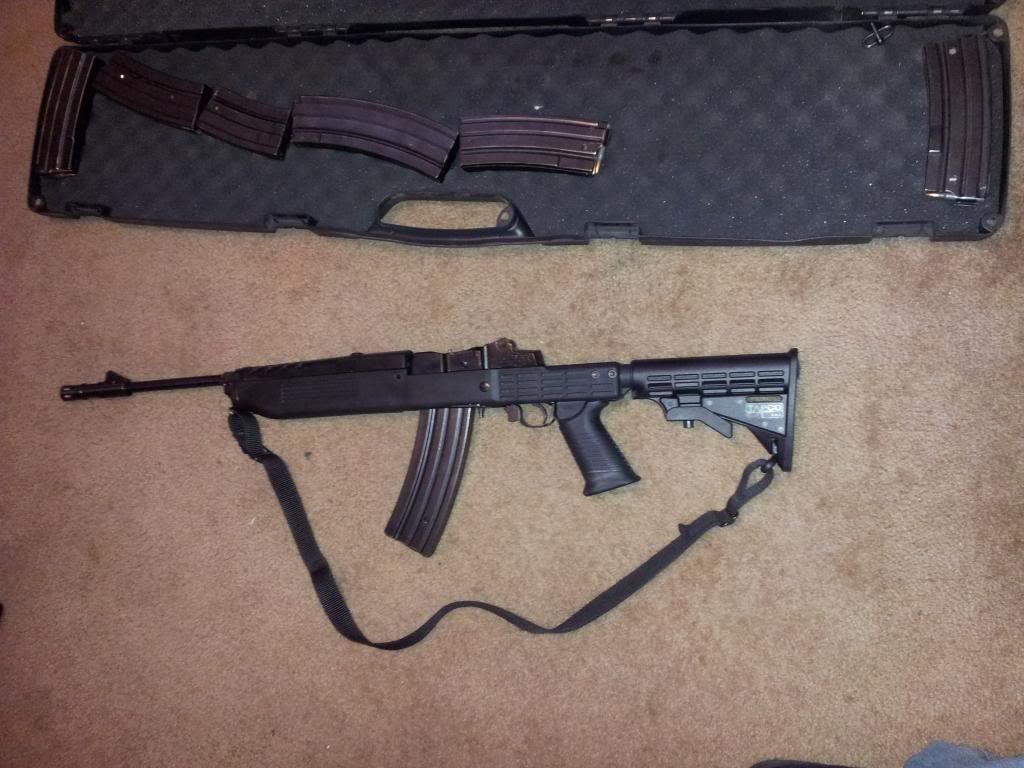 Grip/Light