Hello all,
New to the site and new to firearms as well. I received my first handgun as partial payment for a car I sold this past winter. It was a brand new Taurus PT92 AF-d. I have put maybe 150 rounds through it so far without issue. I really like it, and got hooked on more guns. After some talk with my grandpa, I decided to get a Ruger 10/22. Put a few hundred rounds through that and have enjoyed it.
I recently got the bug for a shotgun, my wife has wanted one also. Found a H&R Survivor .410/45 Colt rifle used for pretty cheap and took it home. Shot it for the first time this weekend, I have stockpiled a bit of ammo for the 10/22 but not much for the 9mm or 45 colt.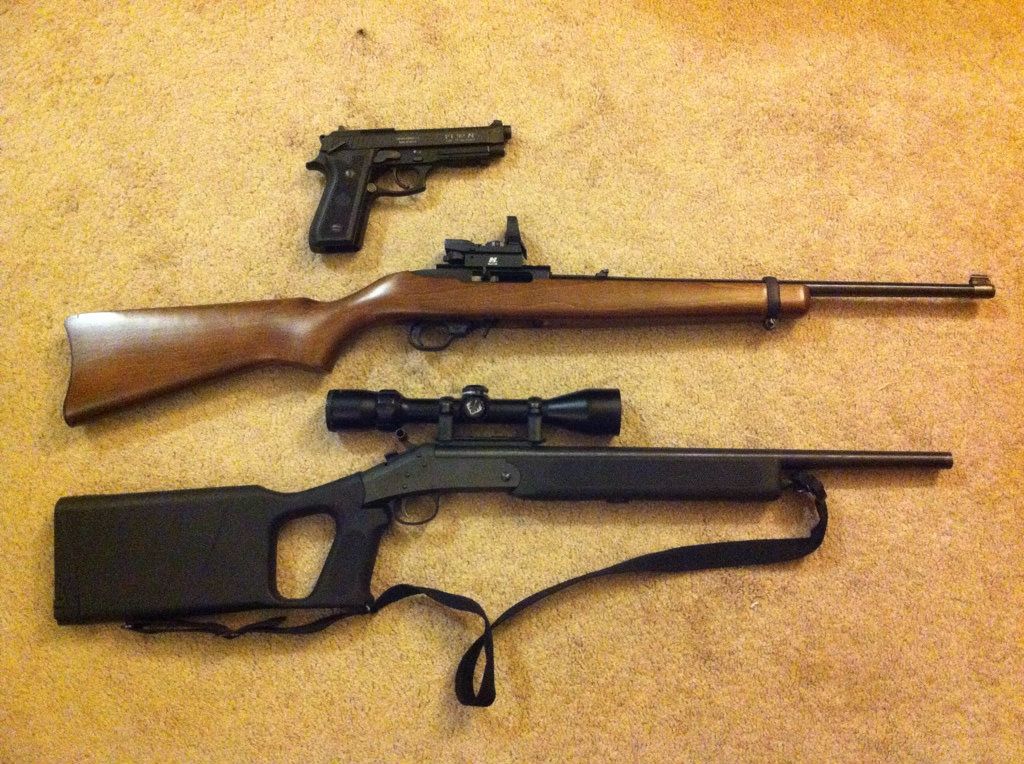 Looking for a revolver of some sort now, Leaning towards a .22 single or double action- mainly for my wife to shot but for me to have fun with also. Been reading the forums for a month or so and decided to join. Have learned a lot from here so I hope to stay and continue building my knowledge.