I'm looking to have a .357 Hy Hunter Six Shooter refinished/reblued for a reasonable price. It's a terrific six shooter that I would like to keep a long, long time but the finish is wearing thin. any suggestions or referrals?
I'd look around my home turf if I were you. You should have a gunsmith locally who can do decent blue jobs. Sending it out of town is going to add about $70 or so to the price to cover shipping.
While I'm here, here's a photo of one I've been working on: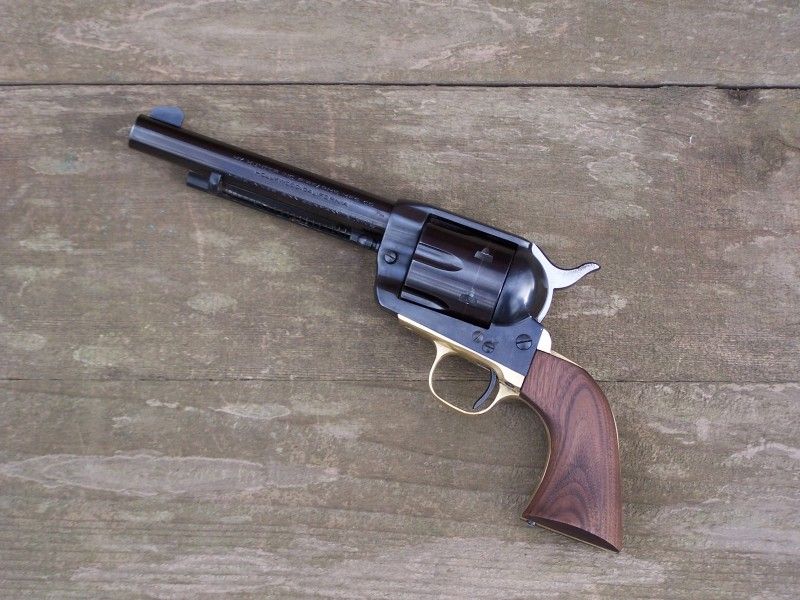 The brass trigger guard is Uberti, the grips are home made.
Bob Wright