hey, name's David....i'm 18 yrs old, but have been shooting since I was 6, so I'm not a total newb lol.
The guys over at
www.jeepforum.com
convinced me to join, so here i am. (hk45 over there...)
I'm still in high school, so I live with my parents, but I've already started working on my gun collection....I've got about 10 long guns and 5 handguns....(not counting my dad's stuff)
here's my baby: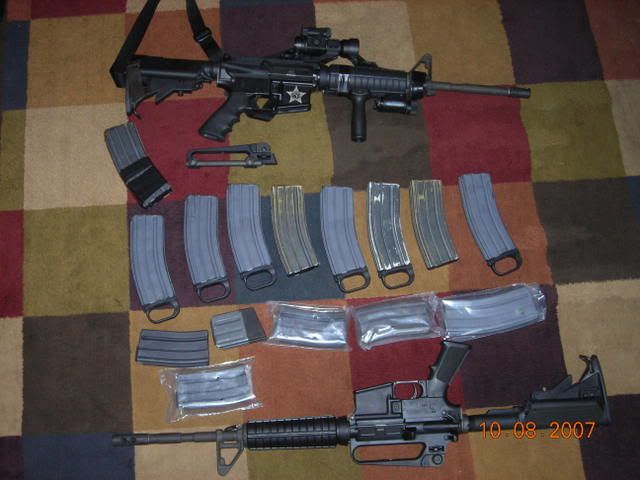 I've since added a YHM BUIS, so don't bust me on that....