Discussion Starter
·
#1
·
Just got back from taking my first shots with my new Howa 1500 .223 24" heavy barrel. I must say I feel this was money well spent. The scope I use for this gun is a Nikon buckmaster 4.5-14X. I used Remington UMC 55gr MC bullets which are available at the wal-mart near me for less than $10 a box. Here are the results.
The gun with scope.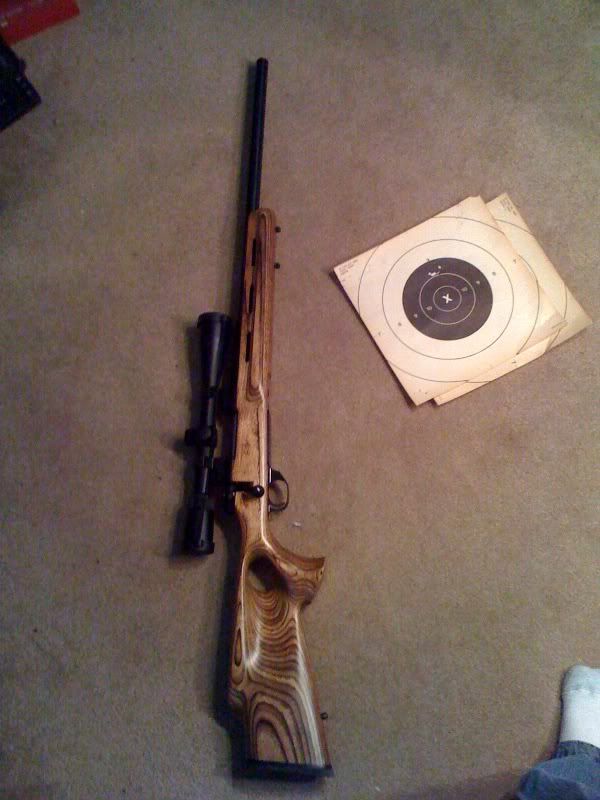 Target at 90 yards, 6 shots.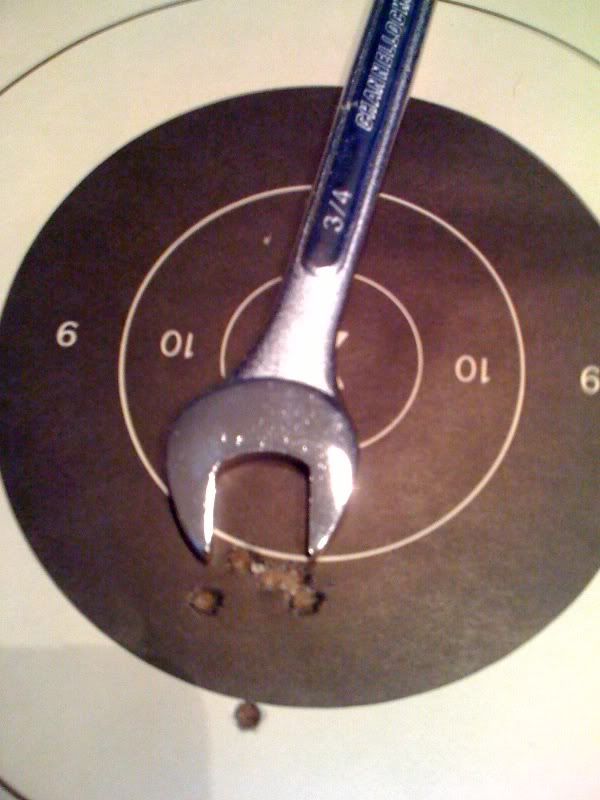 Target at 185 yards, 5 shots and the one in the lower right I knew I pulled before the bullet hit the target.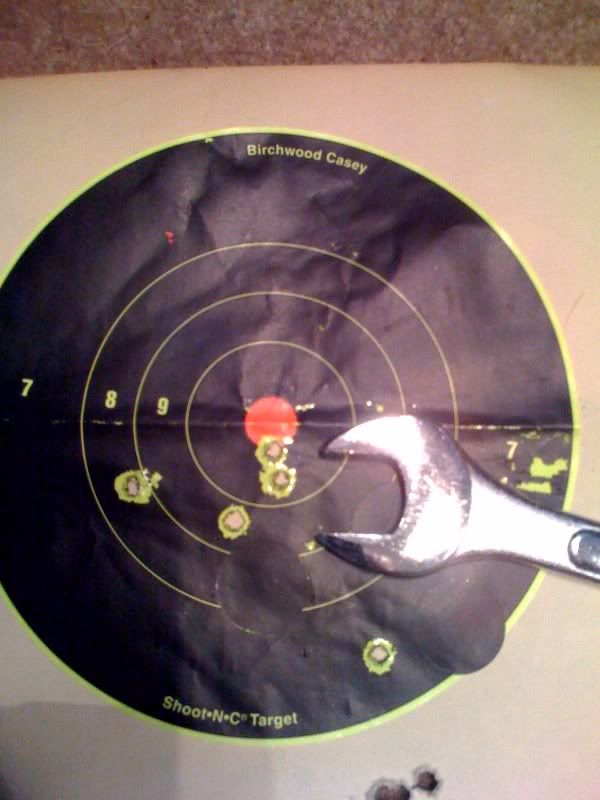 That's a 3/4" wrench in the target pictures because I could not find a ruler. All shots taken from a portable bench rest. I didn't know where you are supposed to measure holes for groupings either so I guess you all can tell me what it shoots, all I know is it shot very well especially for using some cheap ammo. I don't have access to handloads but I might get a box of the good stuff to see if I notice any improvement.
Can't think of any real complaints about the gun. Action is nice and smooth, trigger pull is light but not unsafe, recoil is hardly noticeable, the only negative about this gun would be for a hunter, its heavy, very very heavy because of the barrel but I am only using it for targets and fun.