I recently bought an SKS but since ammo is expensive and such and .22 ammo is very cheap I decided to go ahead and buy myself a .22 from the local gunshop.
I don't care about brand names so I bought the one that appealed to me and that was this baby right here.
Folding handle up position.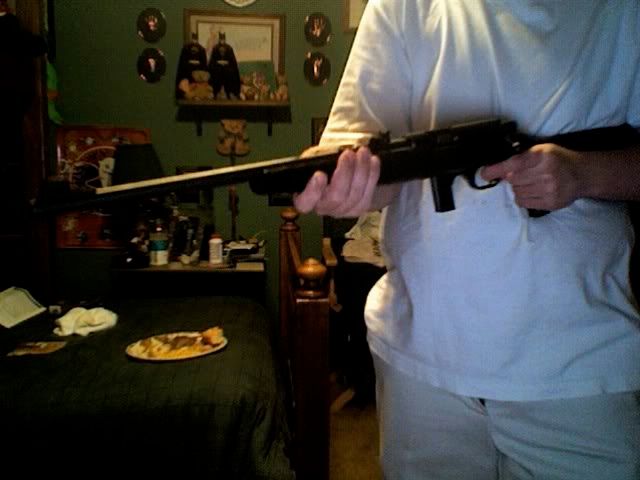 Folding handle down position
Magazine and Round
Forgive the trigger discipline I lacked in these pictures. Not used to this small rifle compared to my beast of a yugo.
It's brand spanking new and only cost me 200 bucks and I thought it was used.
From what I read it's the 802 Plinkster Thumbhole Tipdown Bolt-action.
I'm impressed so far. Now I just need to find a range for both my beauties.