Discussion Starter
·
#1
·
Heard on the news the other day that some 250-ish "ghost guns" were recovered in crimes last year. Of course, we know Joe is already signing various EO's and is working to make 80% lowers illegal (and I would surmise, by extension, the manufacture of any firearm by a citizen illegal too).
Now, this pops up. Seems that suddenly, all these "types" of weapons and parts are a "big problem." Have they actually been gaining ground and we're just now hearing about it, or is this more "numbers" thrown out to further their anti agenda?
Criminals can shoot full-auto with impunity, but you and are are denied the ability to match their firepower.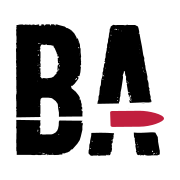 bearingarms.com