Discussion Starter
·
#1
·
Here is the progression from the .44 Henry to the .44 Magnum: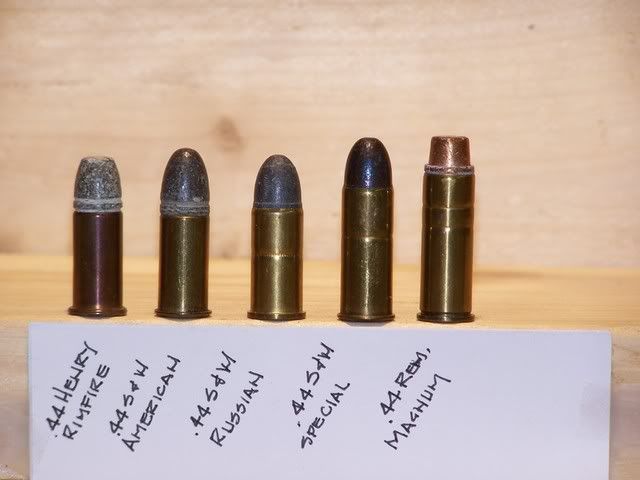 According to Roy Jinks, the first S&W No. 3 submitted to the Army was a .44 rimfire. The Army wanted a centerfire revolver, so S&W "changed the gun to centerfire without any changes in cartridge dimensions." So the .44 S&W American is a .44 Henry centerfire, for all practical purposes. Some Winchester Yellowboy Model 66 were made for the "Henry centerfire" round.
From the American came the .44 Russian. Incidentally, the first .44 Russian cartridges were outside lubricated, inside lubrication not being incorporated until about 1880 or so, when introduced by the Union Metallic Cartridge Co.
Nice "family."
Bob Wright