Discussion Starter
•
#1
•
Picked up a beautiful little shotgun for Melen this afternoon, its a CZ Woodcock Deluxe shotgun, made by Huglu in Turkey for CZ. This gun is a discontinued model, left over from 2011. In looking at their 2012 model year line up they appear to have changed the model over to the 'Wingshooter' model, its got the same false sideplates but the finish is a 2-tone blued and silvered with some engraving. Honestly I think the newer Wingshooter is gaudy looking but the older color case hardened Woodcock is beautiful. To each their own I suppose.
Being as how I just drove all night from week of fishing in Ontario and then picked this gun up after only a 2 hour nap, I have not yet fired the gun but I managed to pick it up from Jeff, my dealer at Ed's Work Clothes, Sporting Goods & Elk Dog's Used Car Lot in Lake Village.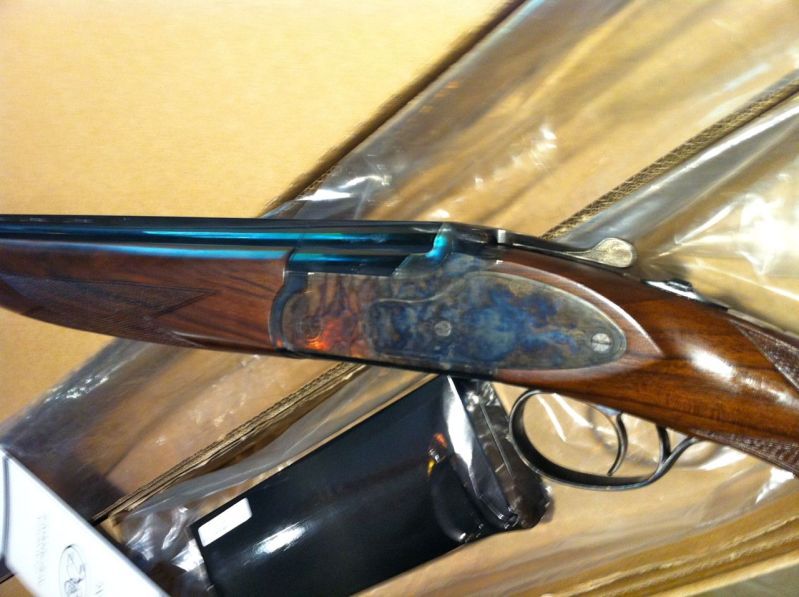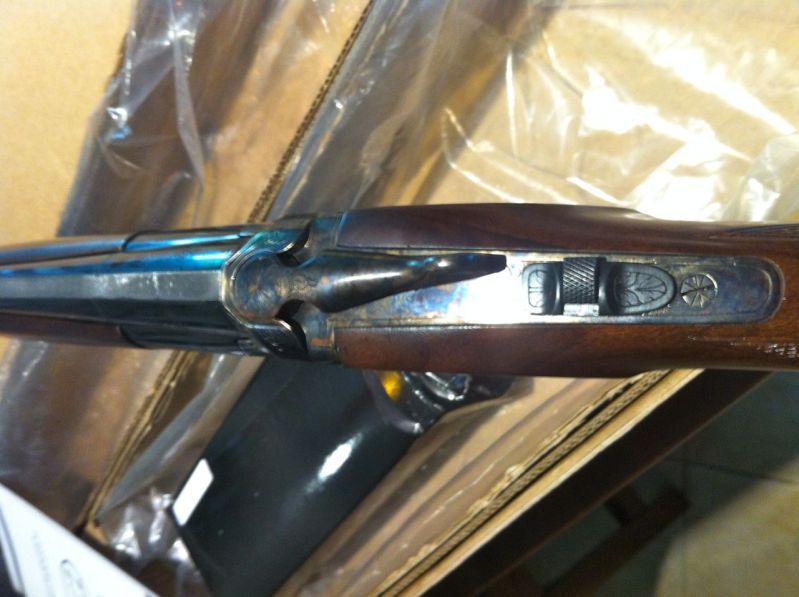 The action is smooth but very tight. The internals are jeweled (engine turned) to dress them up and add a bit more of a deluxe touch. Extractors are automatic. Trigger is single selective. The safety in the traditional place on the rear of the grip and easily manipulated by your thumb. The rubber butt plate is a 'sporting clays' type, with a harder rounded upper corner and a softer recoil absorbing pad below. The gun come standard with 5 choke tubes and I installed the Cylinder and I.C. tubes as I'll be using this gun to teach my daughter to shoot clays in our back field. Distances will be pretty modest and my mechanical thrower doesn't toss the clays too quickly. Not visible in the photos, the barrels are separated by a vented joint and topped with a vented rib that has a single gold dot at the muzzle end.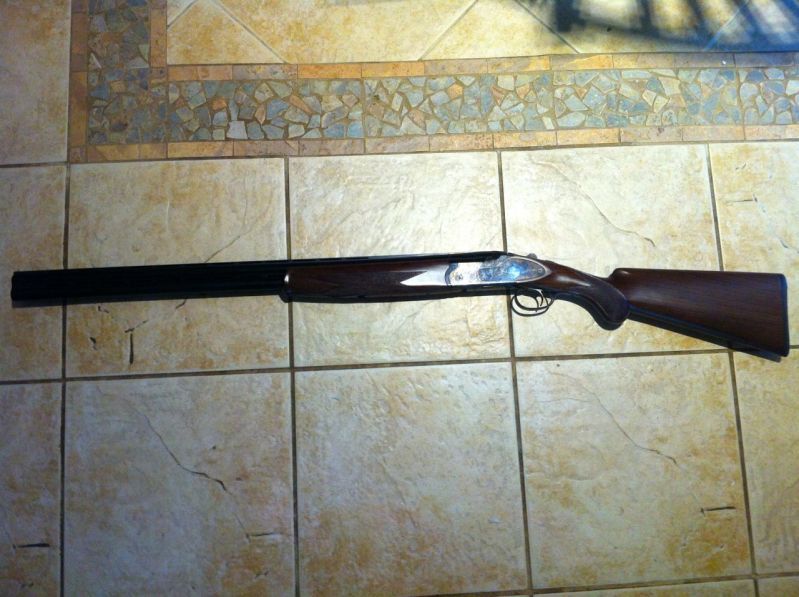 Wood appears to be walnut and is very nicely figured for a field grade gun but nothing close to the exhibition grade wood on their custom grade guns. The checkering appears to be machine cut and is about 15 lines per inch? The wood to metal fit/finish is very even and tight giving an overall quality appearance. For a gun with a retail price under $1000, this gun appears to be priced well below its value, given that it set me back $725 it looked to be an absolute steal. While inspecting it at the gunshop it drew a crowd of admirers, all who were shocked by the low price.
I'm very impressed. Hopefully we'll have time and energy to shoot this gun sometime in the next few days.