Discussion Starter
·
#1
·
I was cleaning my Buckmark after a day at the range (had a few misfires and i guess I got a little agressive) and I pulled the extractor back and the plunger decided it wanted to be free and is now somewhere in the garage.
anyway, I was experiencing FTF and FTE so I wanted to make sure the entire slide assy was clean, and was thinking about replacing the firing pin spring.
has anyone here ever replaced a spring in a buckamark?
here is a link with a photo of the internals. #11 wandered off and isn't worth the effort of tying to find (after 45 minutes I've given up), and #14 is what I think I have to replace.
I think I have to drive #13 out (roll pin) and the firing pin/spring will come out.
The last question is about the firing pin roll pin (#13 in the drawing) removal. Is there a certain way you have to push the pin out? from the left or right? does the pin need replacing if it is removed?
I can't find a good tear down of the Buckmark other than field stripping.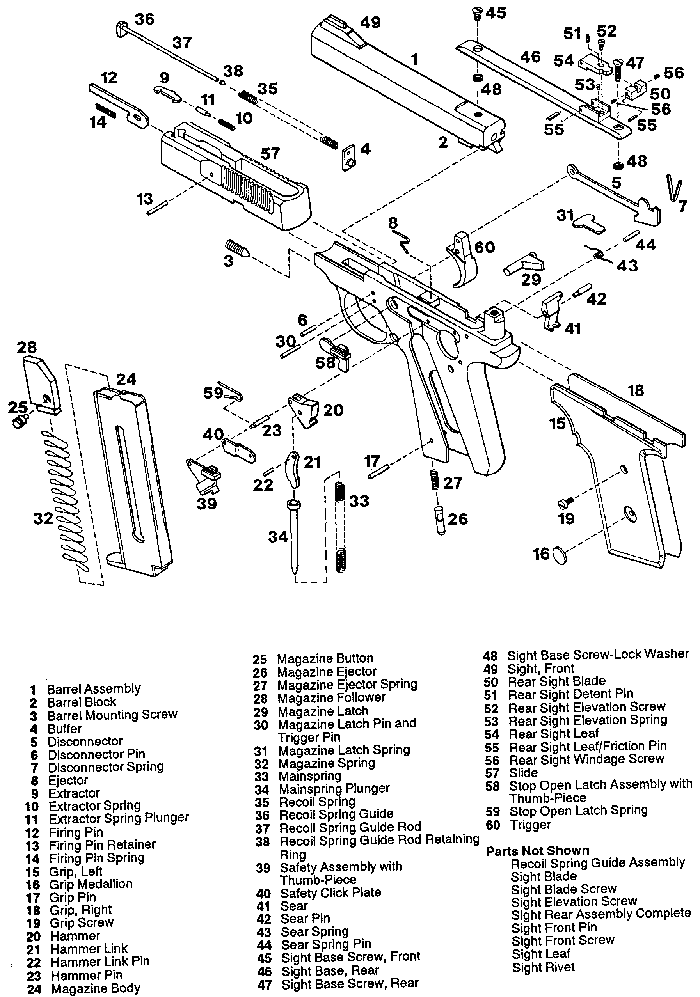 Any insight, or should I just send it back to Browning for service?