Buntline Specials
Can anyone give me any information on them.
A friend of mine may possibly have an authentic Buntline from 1877 or a possible reproduction from Colt.
It looks aged so we believe it might be an original Buntline from 1877...not sure...would be crazy if it was.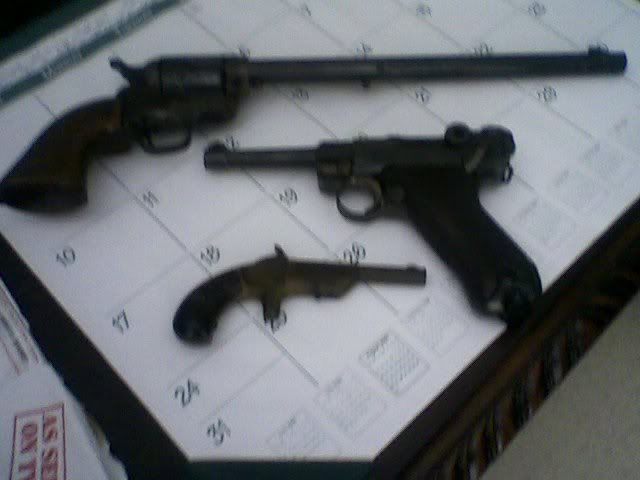 It apparently functions and the cylinder moves....and seems to be in ok condition with barely any rust on it...if you could even call it rust.