I've been interested in making a Kommiefornia featureless build for a rifle and been looking at ambidexterous safety after reading very detailed reviews such as this...
http://www.weaponevolution.com/foru...-Battle-Arms-Development-Ambi-Safety-Selector
, I decided to make the plunge.
I got this item from ROGtac.com Shipping was insanely fast and I got this item the NEXT DAY. When has that ever happened? THE NEXT DAY. Omgwtfpwn'ed. Did I mention they have a 5% discount for forum members? The deck of tactical playing cards is a nice touch. Thx Mike!
Here's how my lowers look now.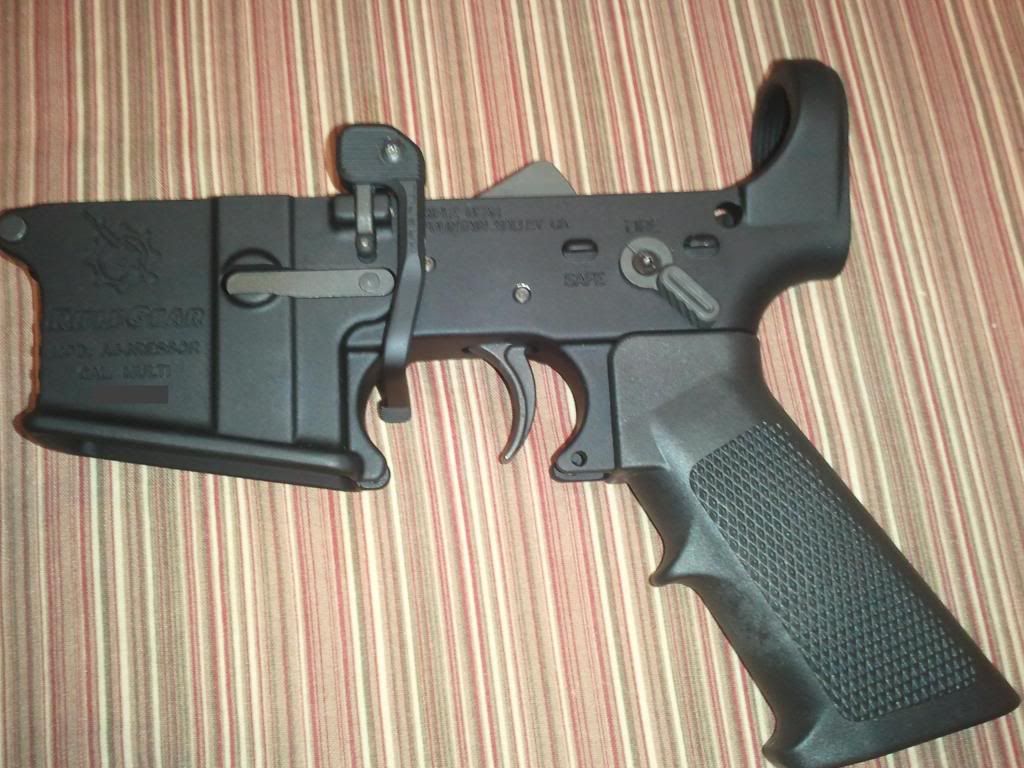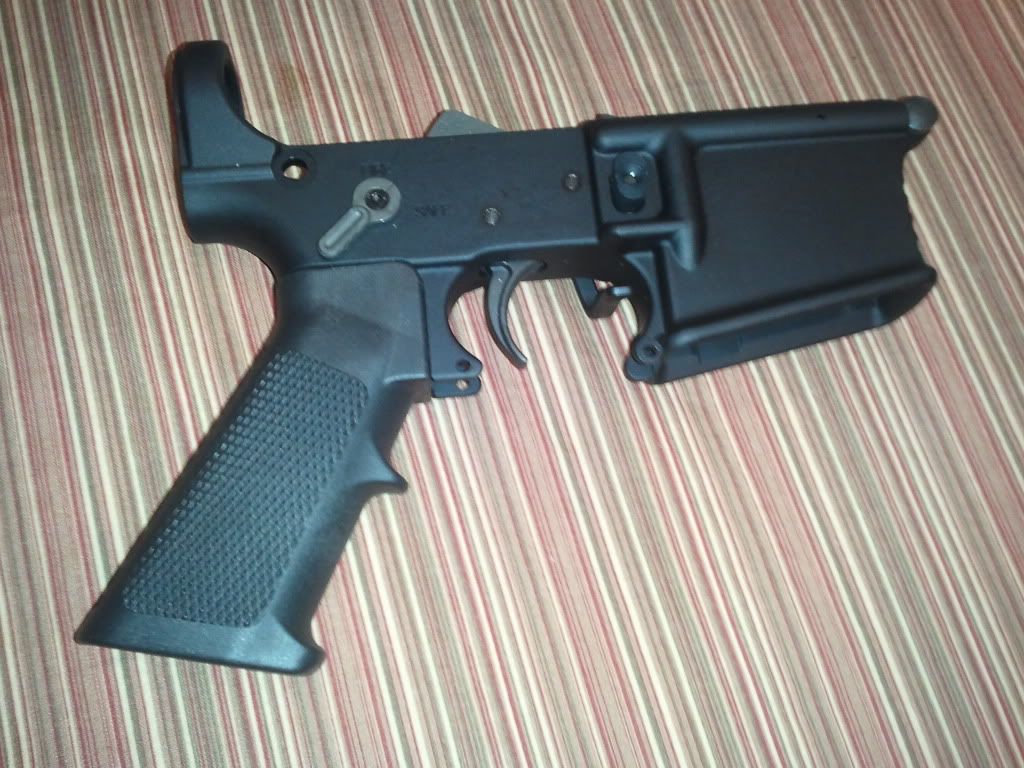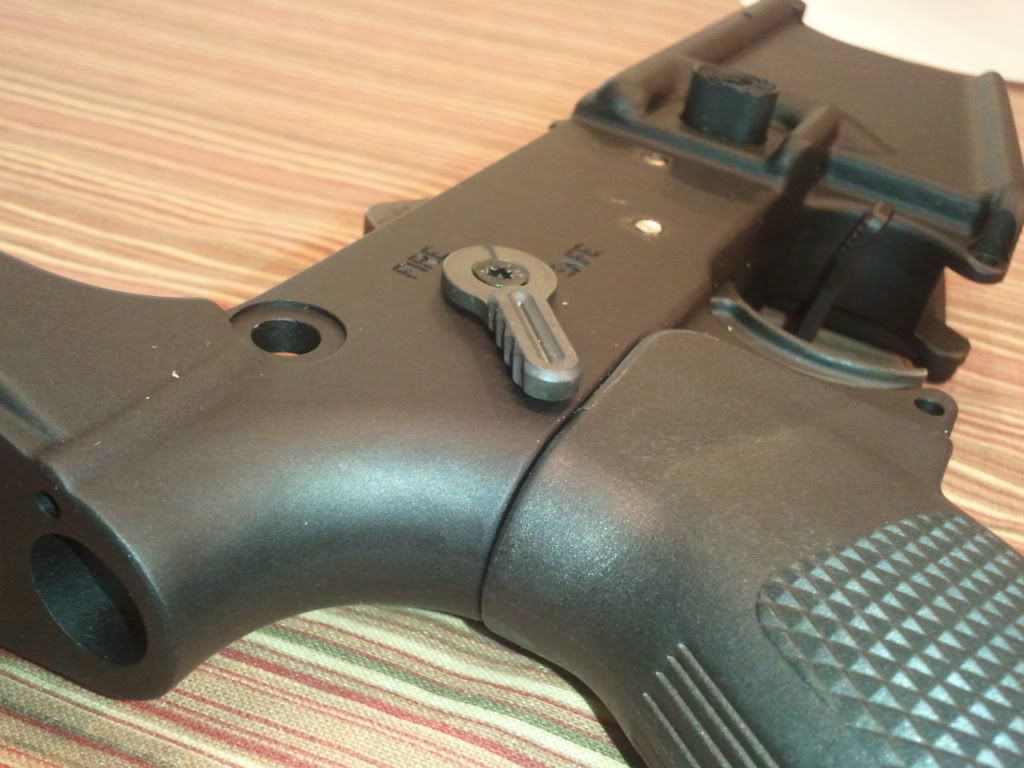 WTH how did that get in there......
I opted for 4 levers, just to play with and review them. I opted for the standard (long & thick), short (thick), long/thin, and the short/thin. In hindsight, I think the hybrid would have been a very nice compromise.
Initial impressions:
Very nice machine work. Fit and finish are top notch, its a very nice piece of kit. If your budget allows I highly recommend it.
Actuation of the 45 degree safety is positive and very very nice. I really like it alot. My personal preference would be to have the regular long on the thumb-side, and long-thin on the opposite side. The short levers are easily reached but due to their length, its hard to get enough torque to actuate them. The short-thin is especially hard to get enough purchase and torque. The long-thin is easy to find and its doesn't get in the way. When I put the the regular long on the opposite side of the thumb (strong side) I found that the lever actually rubbed up against my hand a bit (by the first knuckle on the trigger finger) so putting it on the strong side is annoying. I think that the hybrid lever would be a much better compromise and will be ordering my next ones with them.
I do have to say that the install took some smithing. You will have to grind off this little silver nub:
Which is annoying because it will void all factory warranties. I can only assume that its because standard lowers are marked safe/fire for standard 90 degree levers. There are a few lower recievers specially milled and marked for the BADASS, iirc AXTN, AR15.com, and Spike's Tactical.
Honestly tho, I don't care, it took me all for 30 minutes of pontificating and weighing the pros and cons, 1 minutes to set up the tools and 1 minute of grinding. You must use the supplied detent as I found that the PSA detent was a bit sharper and didn't allow rotation of the lever smoothly. I also had to snip 2 coils off my safety detent spring as it was much too difficult to engage the lever with it. 2 coils off it was just right, nice, tight and positive.
Here is what I really like about them. First, its ambidexterous. I'm a righty, so a standard lever works fine for me, but for this build, I'll be making a featureless which will postion my thumb on the strong side (weird I know) so an ambi lever is a must. Secondly, I really like how much easier it is to put the gun on safe. Flicking the safety off to fire, is always easier. But in order to put the lever to safe mode requires me to shift my grip a little to reach the lever to flick it up. Ergonomically with a standard grip this is much better, and much more intuitive. With a non standard featureless grip, it is also a lot easier and can be done without shifting your grip. I am very interested right now, in getting a hybrid lever for the strong side. Also I believe it will work very well for a featureless build as it will also double as a thumbrest.
I gotta say that I'm really hating the BADASS right now. The more I play with it, the more I want it on all my builds. Its not an inexpensive piece of kit, at $90 bucks it'll be expensive to put on all my ARs.
[email protected]
#$!%#%!#@$#
Before I can pass final judgement, I really need to take this out and shoot with it. I will be taking a carbine class next weekend, should have about 1k rounds through it, and I will post up some more observations.