Discussion Starter
·
#1
·
Saturday's range session with this gun saw it pass the 17,000 round mileage marker. It's a Ruger Super Blackhawk .44 Magnum and was my primary hunting gun for awhile. Bought the gun in December of 1971. In the summer of 1981 I made what I call my best field shot, dropping a groundhog at 110 yards in an Ohio pasture. Pet load at the time was the Keith 245gr. SWC (Lyman #429421) over 25.0 grs. of DuPont (then) Imr-4227.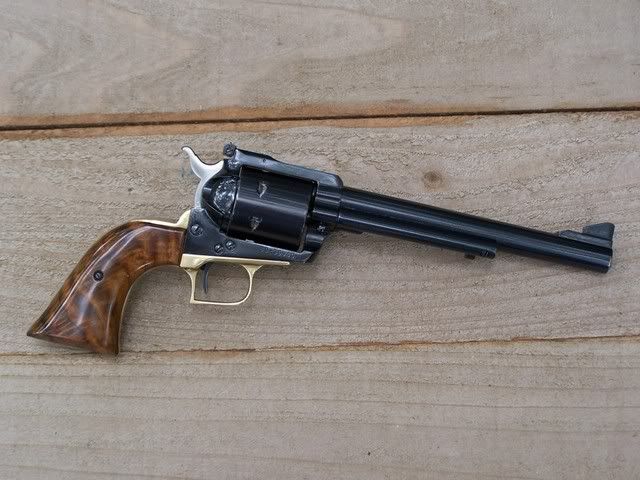 I bought the brass grip frame separately, from Ruger, for $20. Grips are walnut from CaryC.
I split the barrel after about 10,000 rounds so had the gun rebarreled. Also had it refinished as I got caught in a rainstorm with the gun in a new holster. The wet leather reacted with the bluing and peeled off where it contacted the leather.
Bob Wright