You know why I like
High Noon Holsters
? They work right the first time. No stretching, no overnight fitting, no plastic baggie trick; they fit right when they show up in that plain brown box delivered by my favorite guy in the whole wide world - the UPS driver.
Today my favorite guy came by again, and guess what he brought today?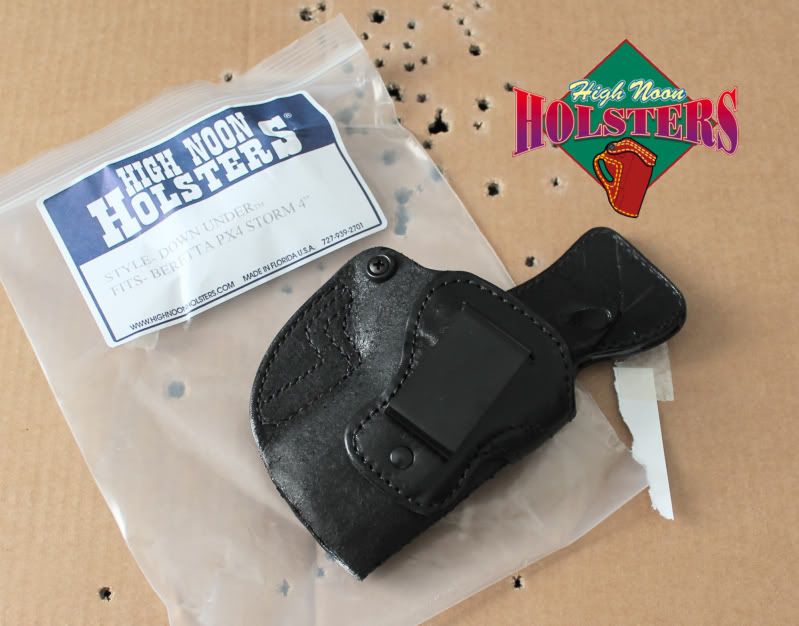 Yup, the newest sidearm in the stable has a brand new skin. This is a
Down Under
cowhide inside the waistband holster, my favorite style of carry for Arizona concealment, for the Beretta PX4 Storm, a sidearm I am taming to my will.
Among other features I like about this rig is the custom molding that seems to "snap in" when the sidearm is holstered. I also like the stitched in and molded sight track to help align and protect the sights while drawing and re- holstering. The holster also has that traditional
High Noon
thick medieval armor leather sweat shield, a HUGE plus when carrying in a hot environment. It's a 1/4 inch thick! No worries about rust with this baby on guard!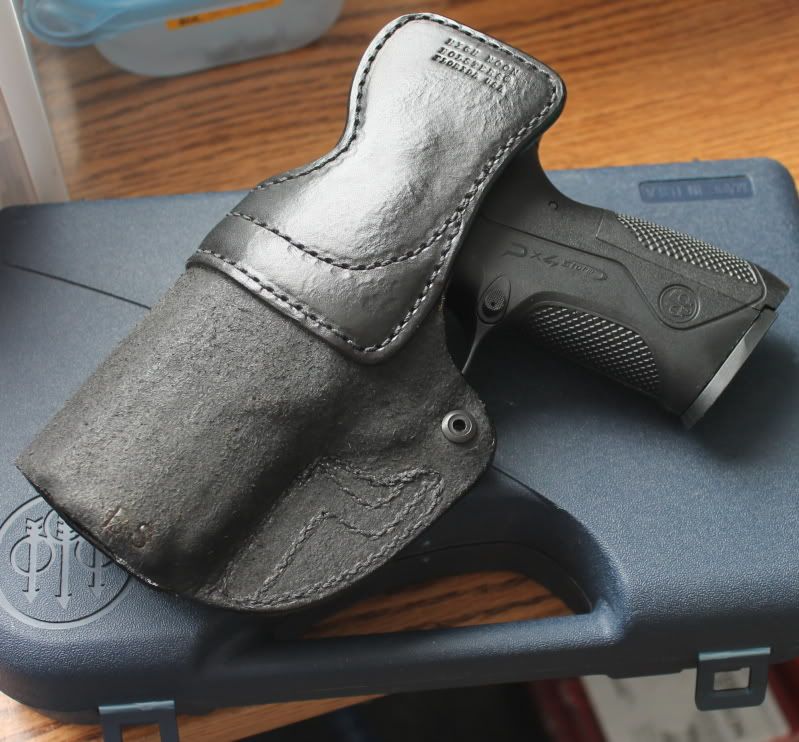 This is different from my other
Down Under
, because as you will remember that rig has the dual strap set up, as shown here with my CZ SP-01 Phantom.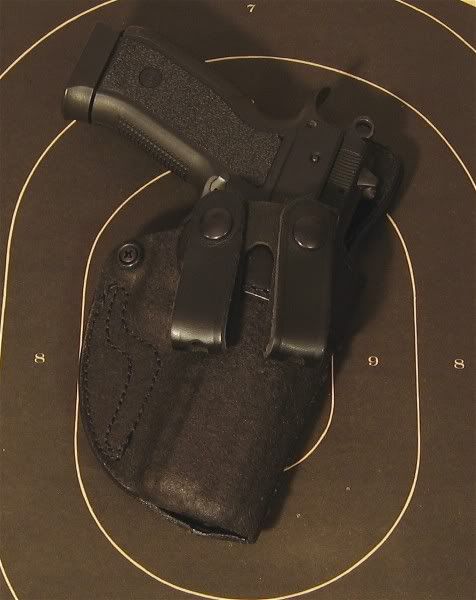 On this
High Noon
rig I asked for the J hook for quick on/off use. You can see it's tough and no nonsense - it holds well while holstering and drawing, but is removed easily when needed.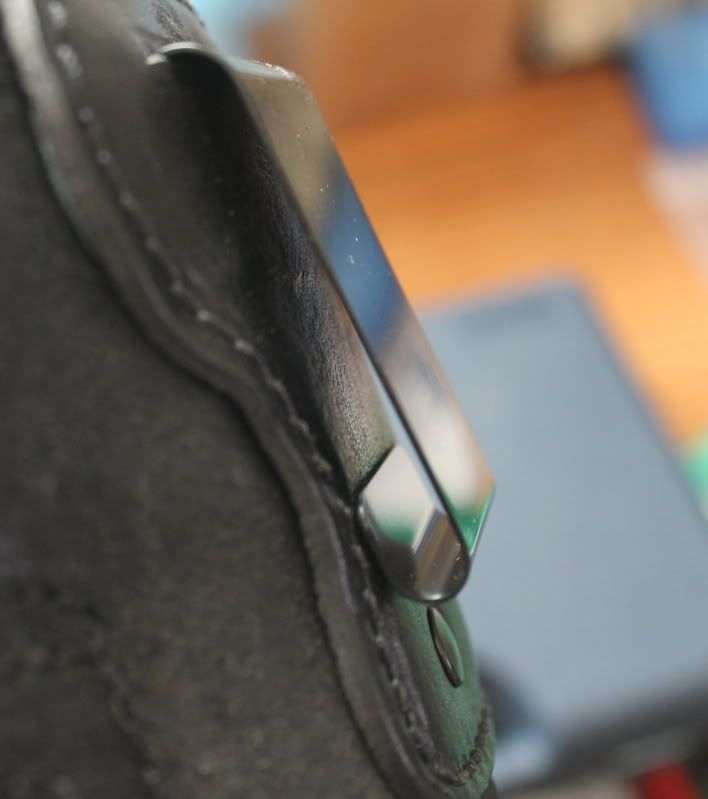 Wearing it as is comfortable as the day is long, just like my other
High Noon
holsters. The rig rides right up next to me, and when I don't have the shirt behind it to show it off, it hides like a ghost in the night. Couple this with my favorite
High Noon
Rock Steady
gun belt, and I am in hog heaven! Scratch that - too much mud in hog heaven; we'll say I am in holster heaven.
Looks like there's a
Storm
...at
High Noon
...
http://highnoonholsters.com/Product_Line/Down_Under_Clip_Black_/down_under_clip_black_.html