So I have always wanted to Duracoat one or two of my weapons but I did not want to hassle with mixing and I do not own a compressor and spray gun so I have been putting it off. Now Duracoat makes a can in can rattle can, so i had to try it..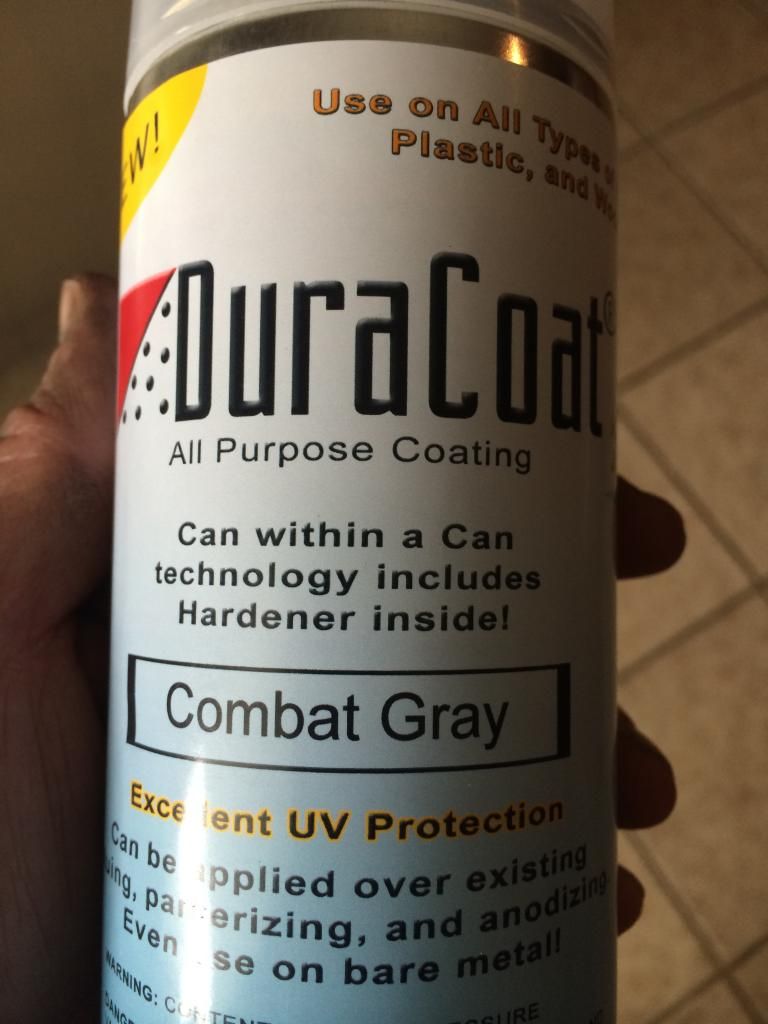 Pretty easy shake for two minutes then remove red cap from the top and place it on the bottom valve
Then depress on a surface, then shake for another two minutes and its ready to go..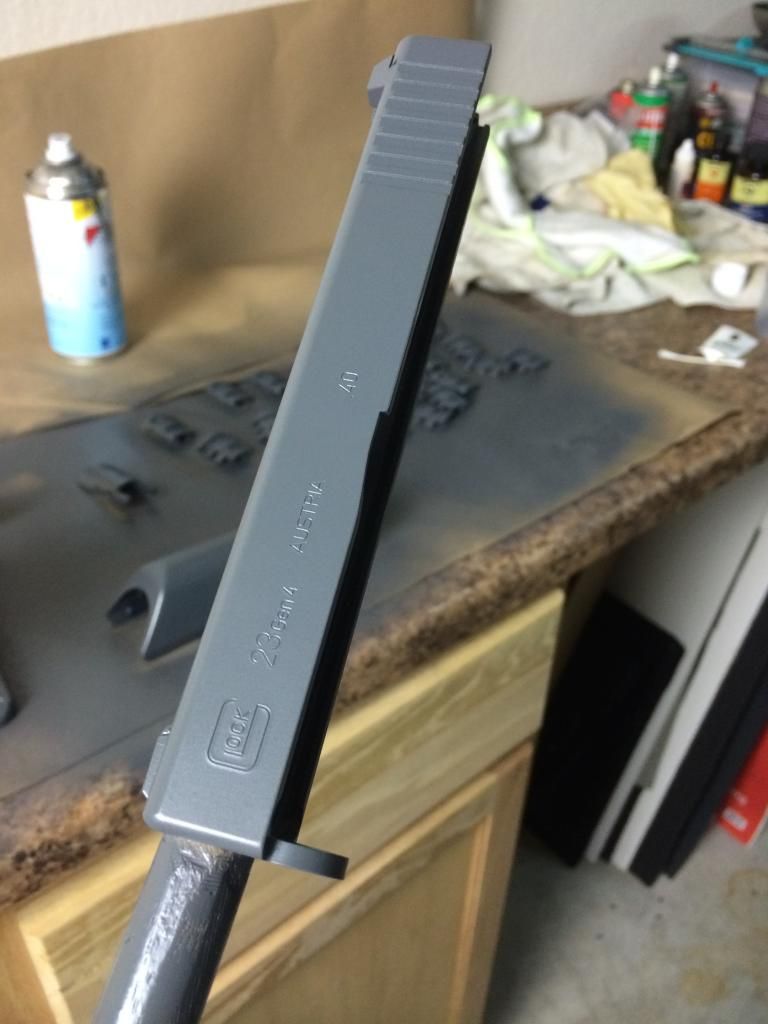 Do not know how it will hold up on rubber parts like this, but we will see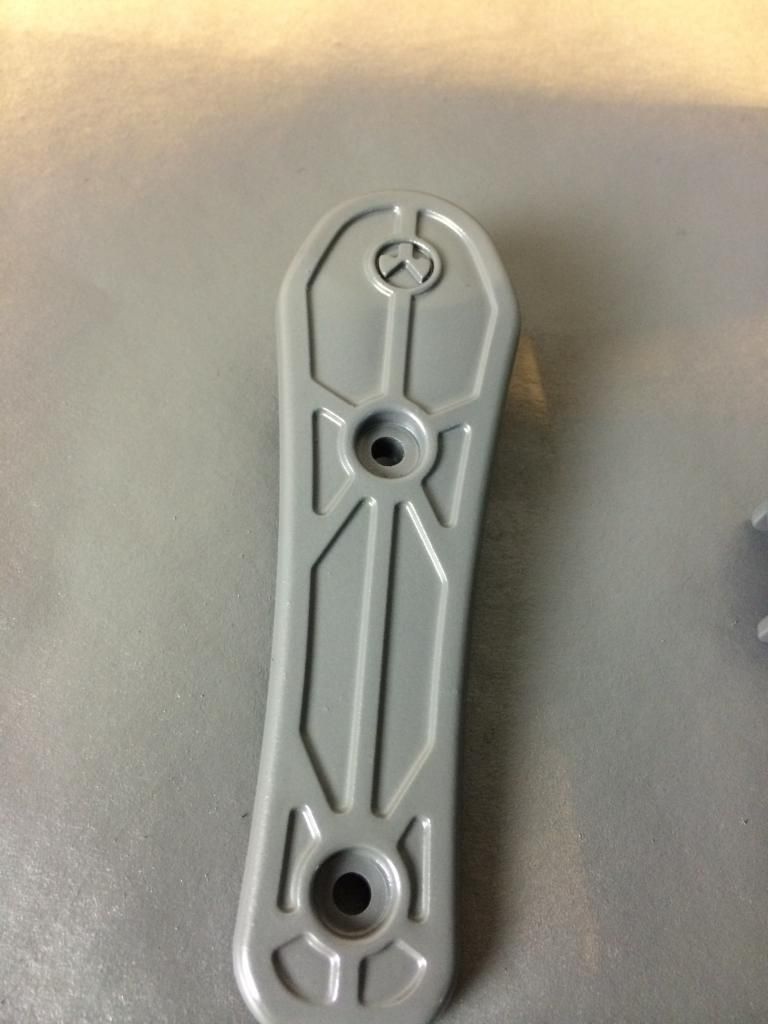 As seen on the Midway USA product video I applied heat in between each coat with a hair dryer. I applied 4 light coats..
Duracoat does not cover up factory engravings....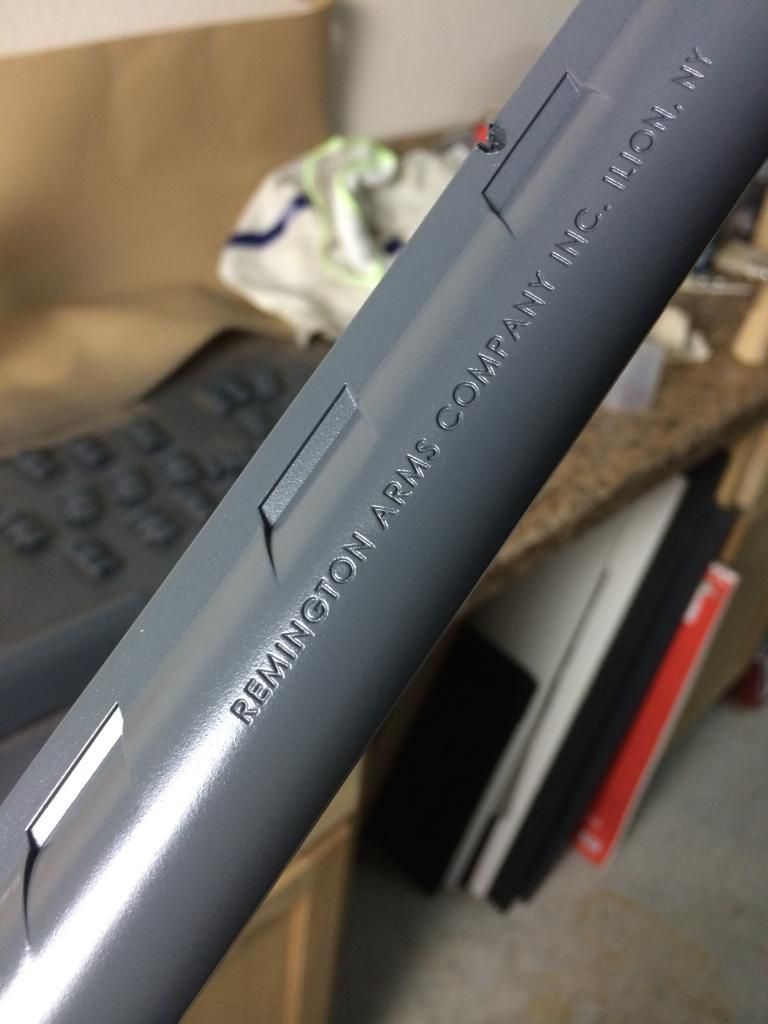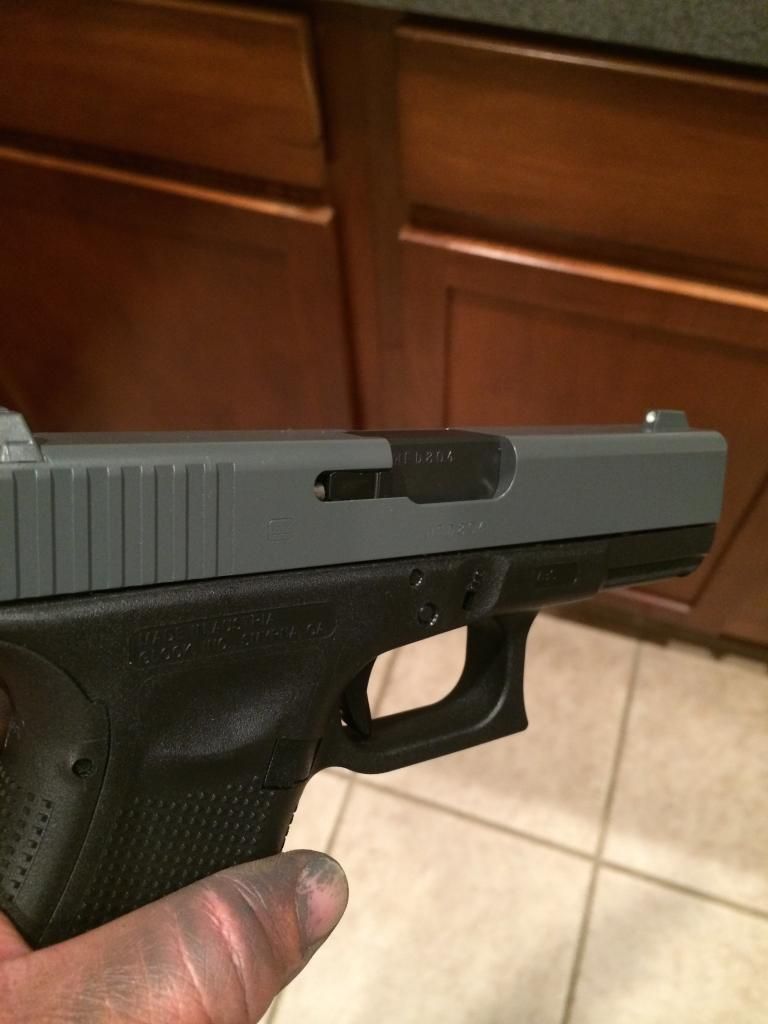 So I was being lazy and did not want to remove the sights on my Glock 23, so i placed Blue stick removable putty over the tritium, worked pretty good
.