I'm a 3 day ld member here, so Imight not have this thread in correct section.
If so please excuse my inexperienceon this site.
BUT..............
I've had a habit/hobby of collecting certain types of very, very old magazines and keeping them for many years, now.
I leave them put up for 30-35+ years, then break them out & marvel at the advertisements, and articles.
I have quite a few 1930s-60s new car advertisements, as well as 1960s- 1970s Hot Rod mags and others types.with a lot of "the Muscle car" advertisements from back in their "hey-day.
Back on track here.....
While cleaning up in my Dad & I's ammo loading/storage room built on back of garage the othe r day,I spied several binders with old gun magazines and a few 70s-80s "Gun Bibles".
One binder in specific had some old, yet pristine 1957-1958 "GUNS Magazine" in it. I thought thumbing through them might be very interesting as I was born in 1957. So I had a look.....
Pictured below are a few pics of the covers of the ones I found *most interesting.
Sorry for the not so great cell phone pics but it's all I have ATM.
ENJOY!
Pic of actress Ann Francis on this cover...
Eli Whitney, Father of Interchangability of gun parts?
Guess they were fighting in the Desert back then too?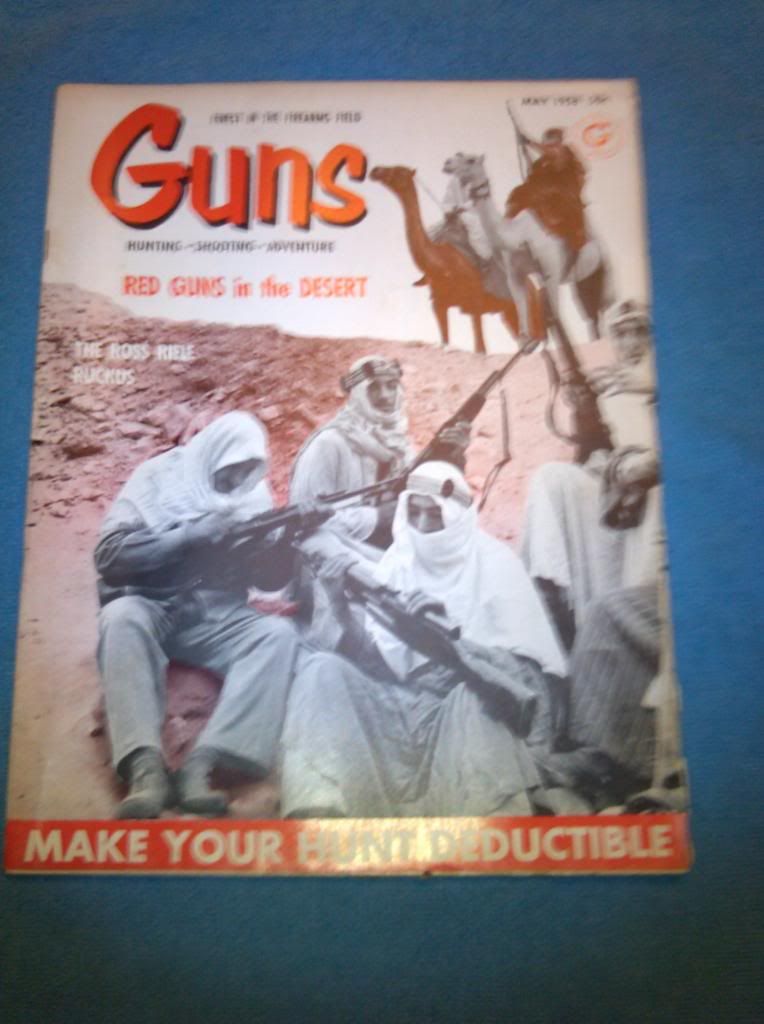 Anyone recognize the shooter of this bear?