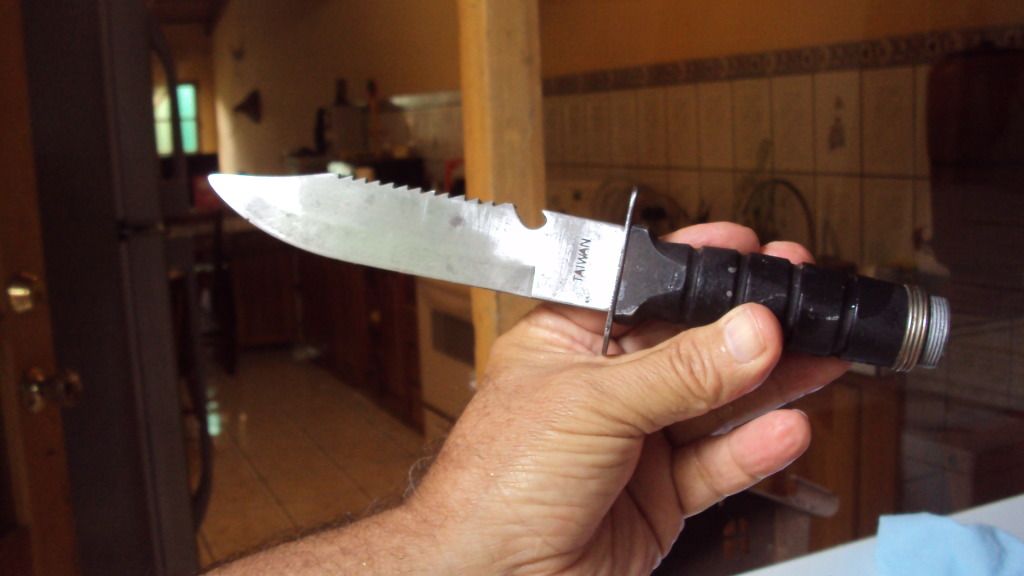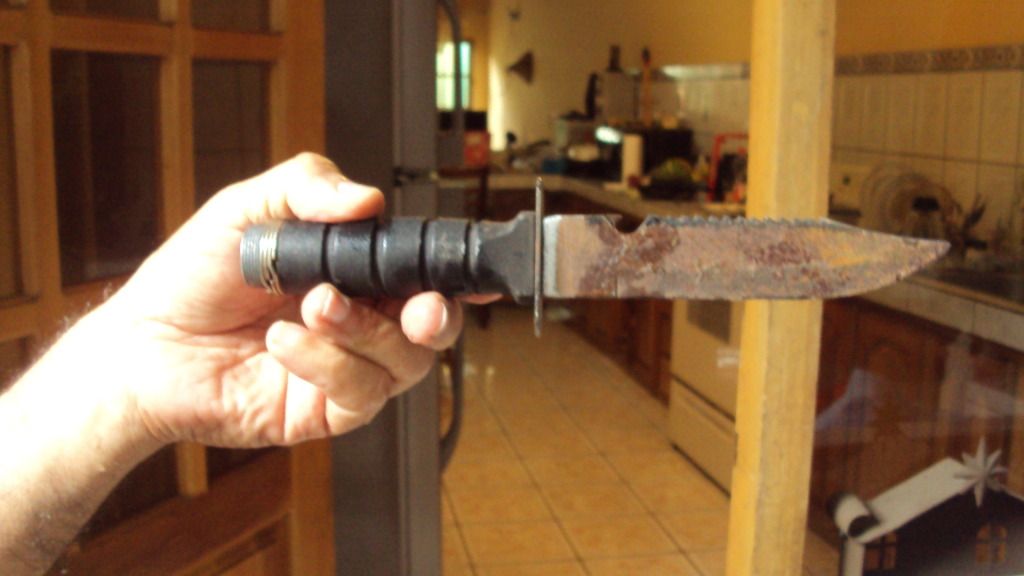 I happen to found this old camping knife lost in the middle of a junk box. Since it looks nice, I decided to restore it.
The first thing I did was to tighten the loose blade. It was a nut inside the handle.
What bugs me is how to keep the blade from getting rusty. I heard from some blade store thar even cooking oil works. If I can hear some good advice, I did appreciate it.