This is one of the knives that got me thinking that he might be working with other factories. Top picture is from the Mil-Tac website. Bottom one is from Fox (Italian knife manufacturer).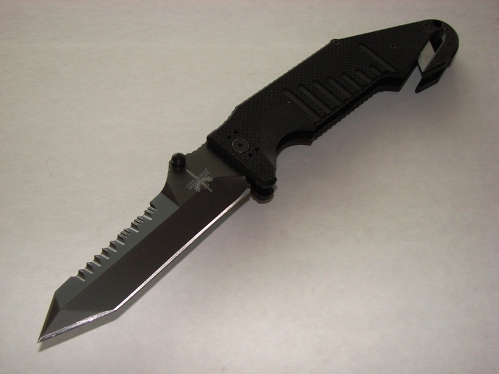 Identical design and materials (down to the European N690 steel), the only difference are the blade stamps. Don't get me wrong, if he has his folding knives made by Fox, that's a good thing in my book. Fox is a top notch maker that doesn't get enough exposure.
A couple of the fixed blades seem very similar to some Entrek knives (same materials and finish), and Craig mentions in one of the descriptions that the CE-1 had some input from Ray Ennis (who's in turn the man behind Entrek USA).