Quote:
Originally Posted by rjd3282
Then there's the people that say the 223 chamber has a shorter throat and it causes the 5.56 ammo to spike pressures. Again demsionally the same so if it doesn't spike with 223 ammo I don't know how it will spike with 5.56.
The chambers are *not* dimensionally the same.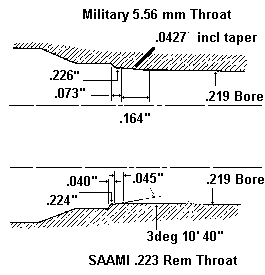 These differences *can* cause problems when 5.56 ammo is fired in guns chambered for .223 rounds.