I'd say its definitely a keeper. Hit the range las tweekend. 25 Yards. will step back further next time.
Sorry i put tape over the targets before taking the pics, but you can see the holes.
I've discovered this rifle shoots better than I can shoot it. The trigger is so ridiculously heavy, its tight and crisp but dang its heavy. I cant get used to the pull, and I keep pulling the rifle.
(the upper right was not part of the group)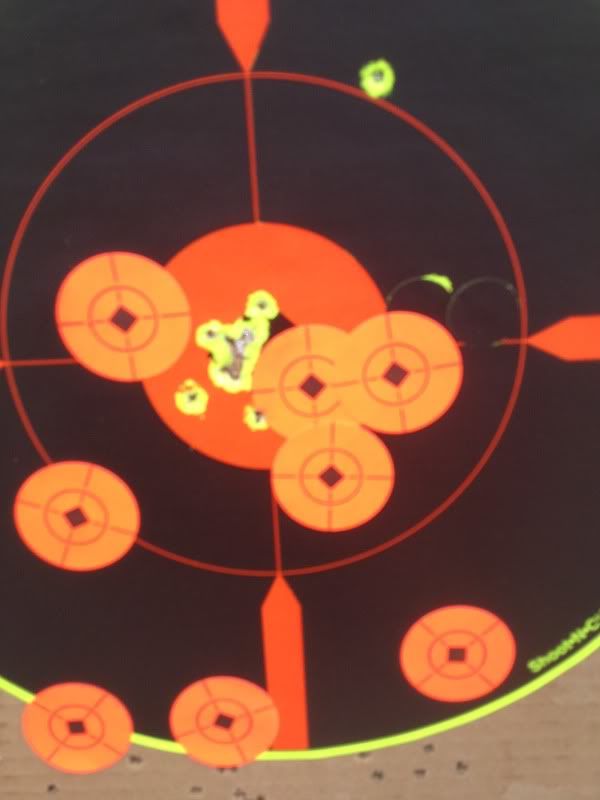 (again, the ones outside of the box were not part of the groups)