UPDATE!!!
Here are some Additional Pics & Info:
Suppressor Removed: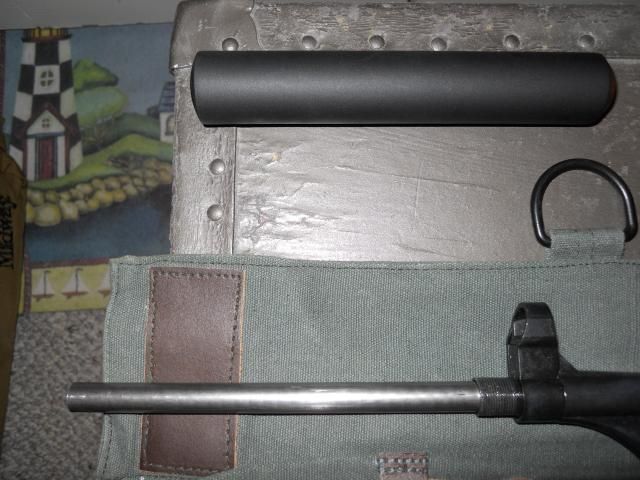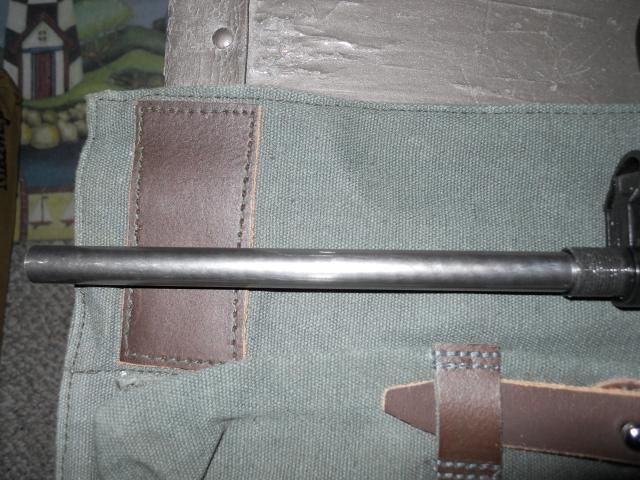 Threaded End: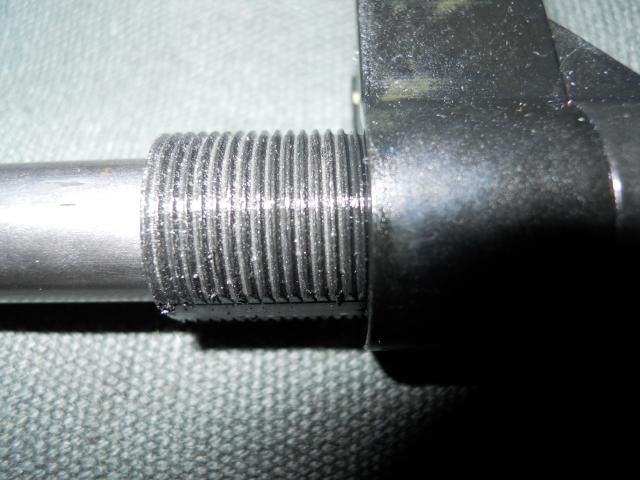 Front Sight Hood Slides Forward, so you can change out the Front Sight with the Spare Different Size Sights, that are included in the Small Bag in the Crate.
NOTE
the Dovetail on the Front Sight Post that's currently installed. Should be an Easy Swap if you choose to go to a Higher Sight: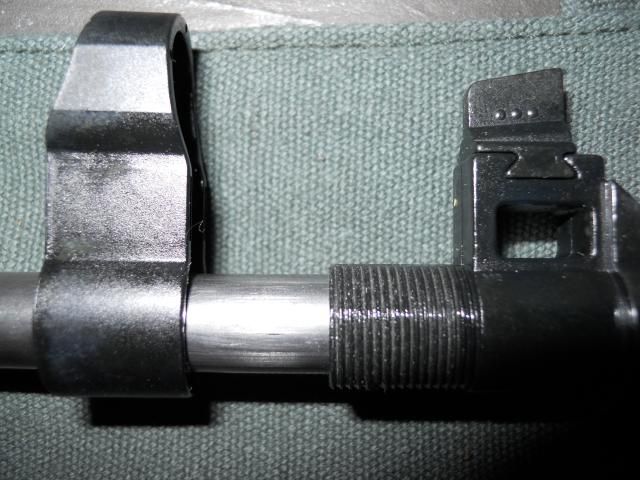 Pics of my MP40 Canvas Case, with 5 Mag Pouches, 1 Small Pouch for the Original Mag Loader
(WILL NOT FIT OUR 22 MAGS!)
, and an Internal Pouch for the MP40:
For Size Comparison, I took a pic of it on the MP40's Crate also: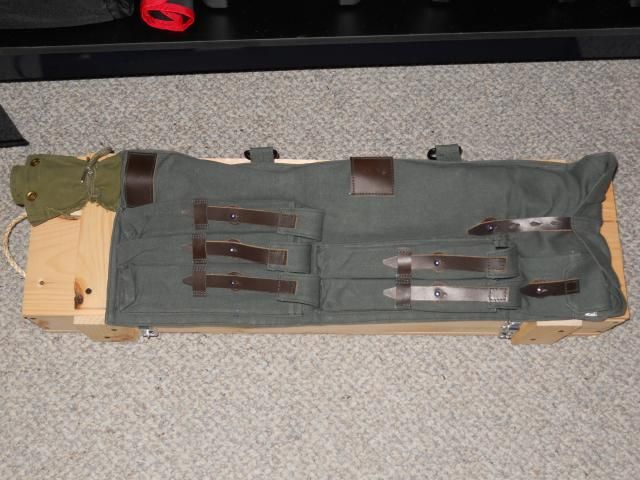 British Enfield Muzzle Cover Repro, with Leather Tip to cover the Crown. I rolled mine down a bit, since it was too long, but it covers the Suppressor well.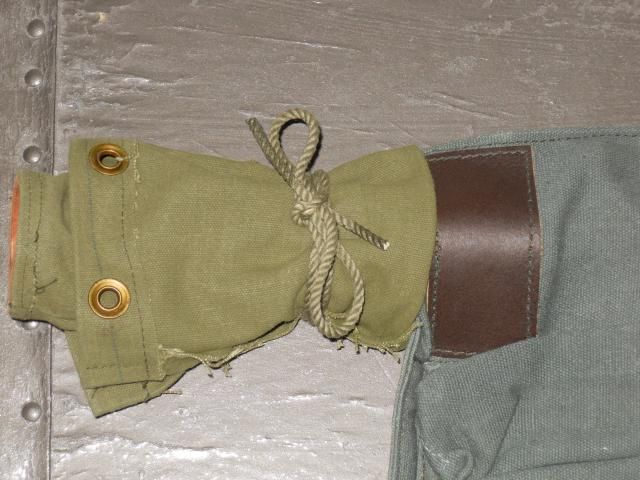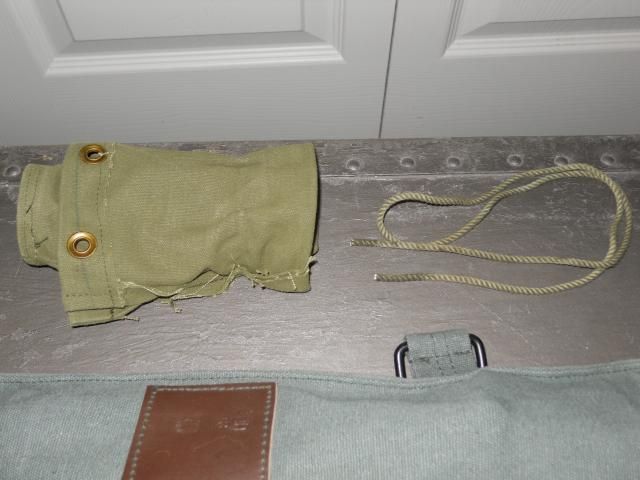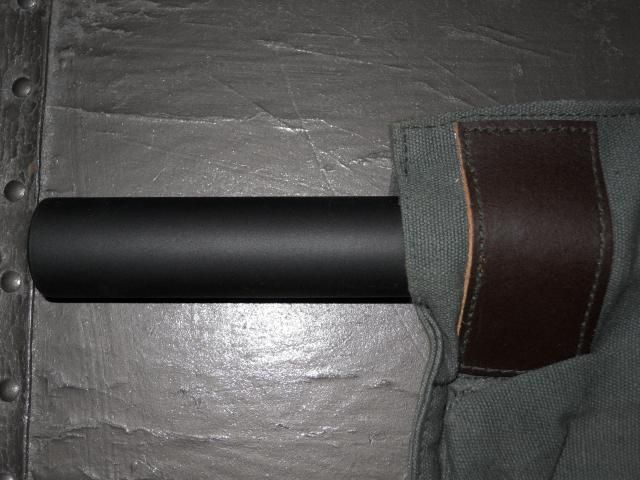 5 External Mag Pouches: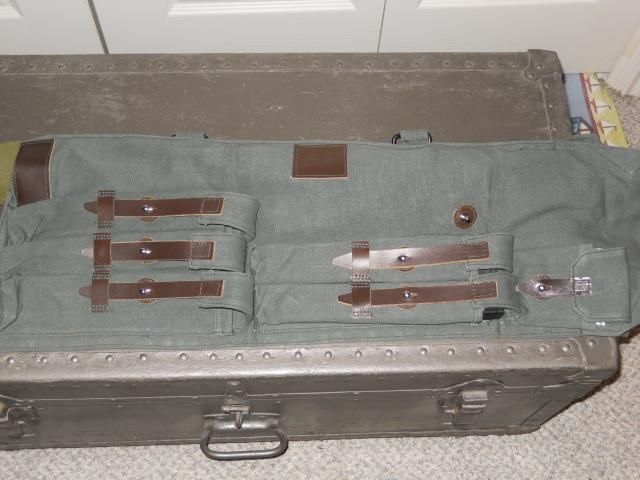 Mags Fit Perfectly!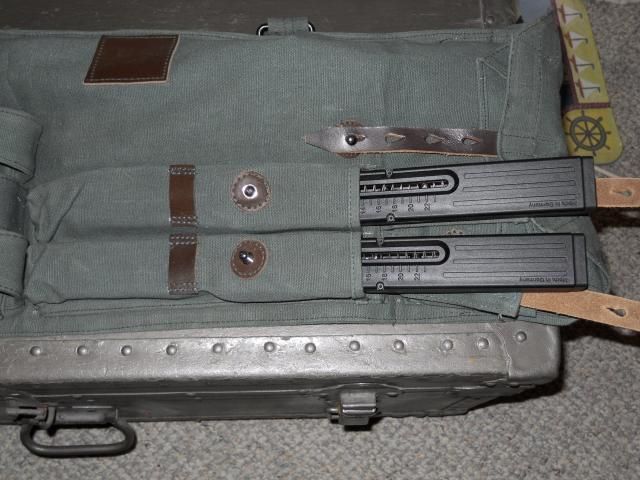 Mag Loader Pouch at Top of Case. I'm keeping my Spare Sights & Tool Bag inside of the Pouch: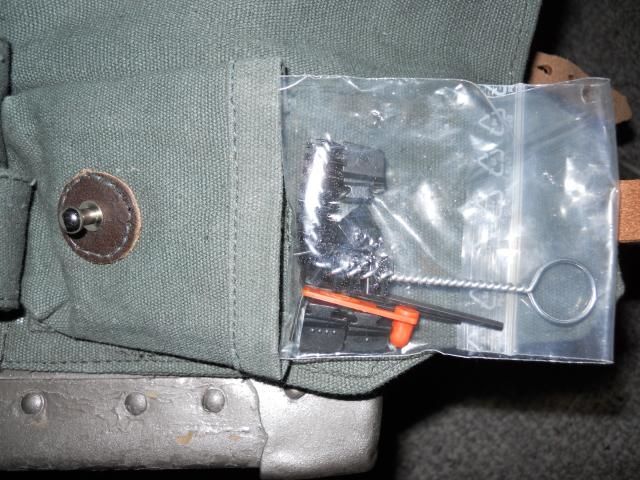 MP40 Position in the Case: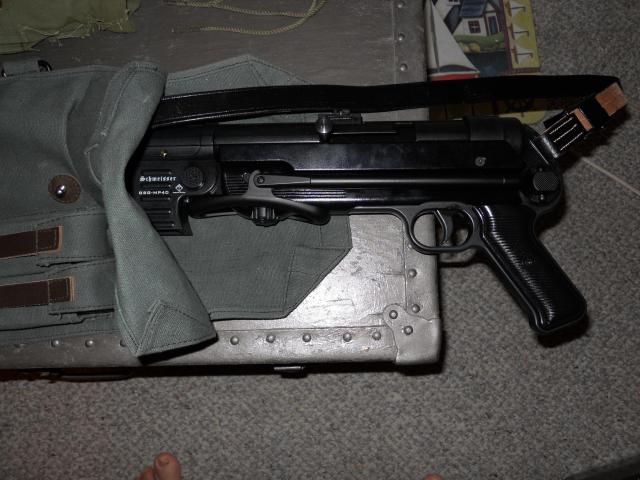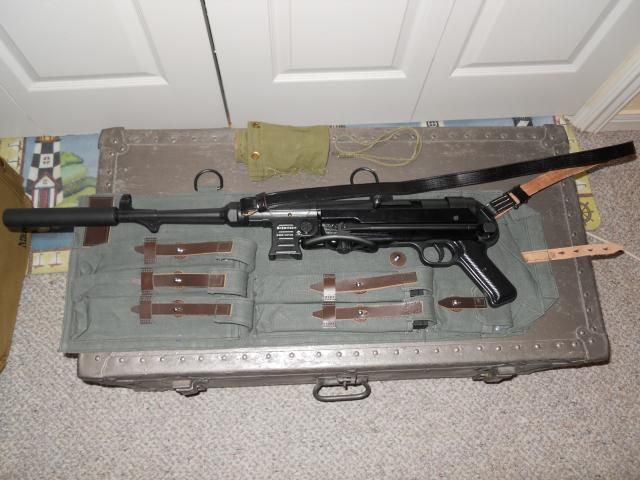 Mag Capacity.....
23 ROUNDS!!!
I loaded a Mag today, with Plastic Polymer Snap Caps, to see exactly how many Rounds the 22-Round Mags will hold. FYI, you may have to Adjust Your Number of Rounds Loaded, if you're getting FTL's
(Failure To Load)
. When you Count them in the Pic...
SOMEONE
always does... there are 2 under the Top Round, behind the Black Polymer.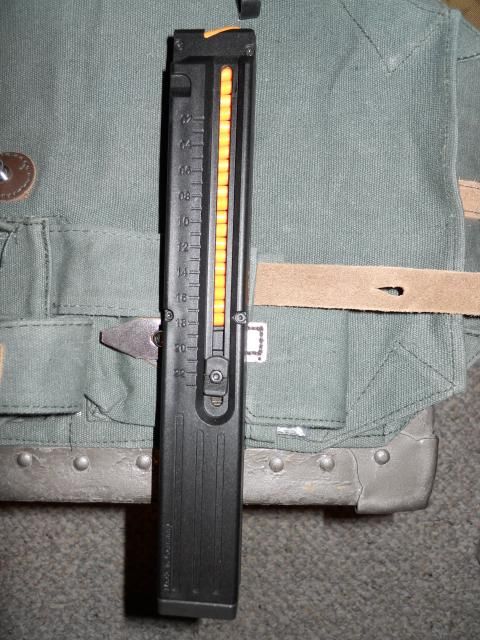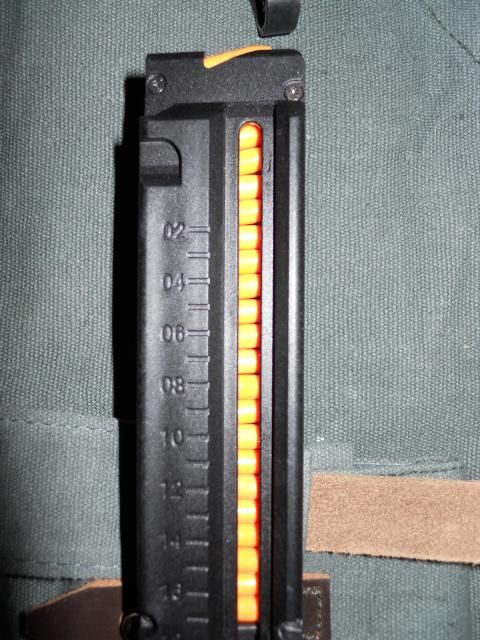 Top Round points upward, in position to slide up the Feed Ramp on the MP40: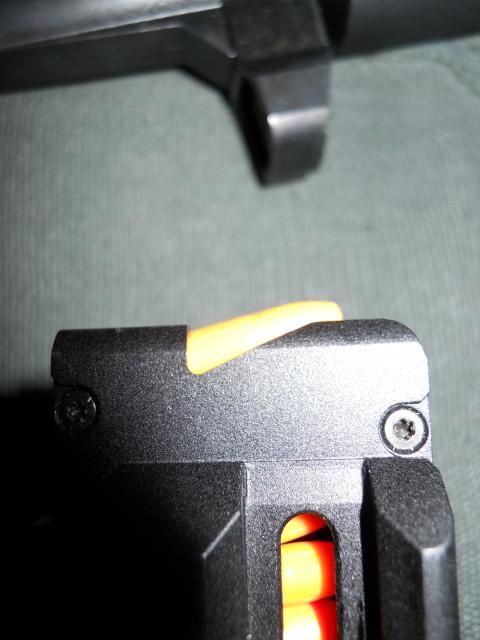 I wanted to share a little info with some of you, that have never had a 22 Cal Gun. In General, it's
NEVER
ok to Dry Fire a 22, regardless if it's a Pistol or Rifle. Unlike Center Fire Guns, where the Firing Pin will be centered, and Strike within the Open Barrel Chamber... hitting nothing..., the Firing Pin on a Rim Fire Gun, will Strike the Face of the Chamber, and done enough times, it will Bend, Deform, or Break the Firing Pin. Best Advice I can offer, is to use Dummy Rounds or Snap Caps to Test Fire your 22's after you Clean them, or... you can pull the Bolt back slightly, where the Bolt Face isn't touching the Breech Face, and then pull the Trigger. I'd Highly Recommend the Snap Caps, however, because you can leave them in the Chamber once you've pulled your Trigger for a Test Fire. It's not good to leave a Gun Cocked for any length of time, as it keeps the Spring(s) Compressed, and over time, will weaken them. Just my $.02 being offered!
Cheers!
BB