Quote:
Originally Posted by
FlintandSteel
Thanks everybody.

It's an older AR so I'm not sure it jives with the magpul lever.

I bent the lever towards the trigger just with my hand, no tools, and its working better.

I might buy a new bolt catch but so far so good.

Thanks again!
The reason I ask about it touching the lower is it may not let the magazine spring push the bolt catch up enough to catch the bolt.
Is the head of the screw stripped or the threads? Either way a good drill bit, Steady hand and some tape wrapped around the end of the drill bit to stop it from going in too far on the screw head.
Like this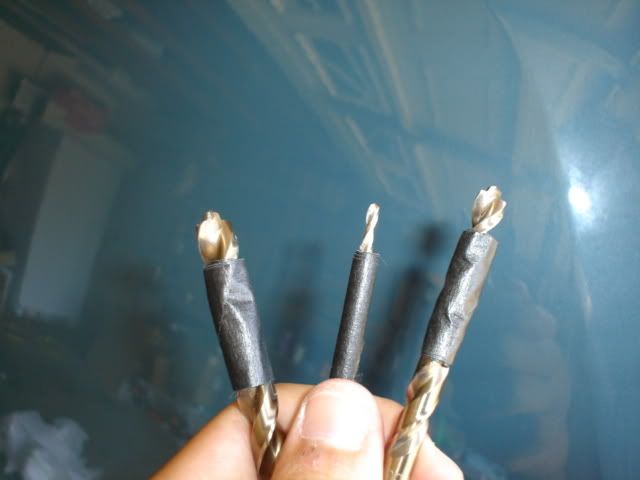 However if you don't want to tackle this I wouldn't blame you, I would do it if it were mine, Depending on what is stripped, The BAD lever may be junk anyhow, Unless you can tap the hole and use a different sized screw.
Best of luck