WTS Remington 1917 Enfield - Willing to ship.
---
Hi All,

I have for sale a Remington 1917 Enfield aka M1917(the American Enfield) that is chambered in .30-06. This particular specimen was built in 1918. Serial Number 114XXX.


This rifle is in overall good condition. The parkerizing under the wood looks brand new. Minor wear on the rest. Rifle is complete. Bore is good. Not shiny new, but good strong rifling (see pic).

Crack in the stock as seen in pic.

Bolt does not match. Serial number is 179XXX.

I broke this down, disassembled 100%, and cleaned, lubricated, then reassembled. All of it functions, everything is there. Would be a good shooter.

Asking $400.

Willing to Ship on your dollar to FFL or to C&R holder. I'm not going to run around figuring out shipping costs for everybody that asks though. Plan on something like $35 bucks.



http://i46.photobucket.com/albums/f143/MadMaxima/Board%20and%20RC%20cars%20and%20toys/83600750-3949-4264-AA68-D5D9CC120A8A-11602-00000B08561402E8.jpg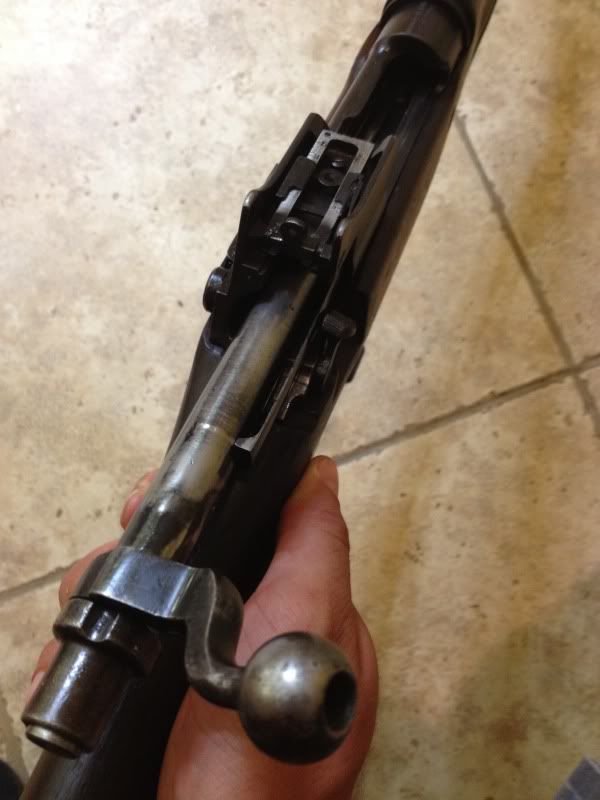 __________________
If guns kill people, then pencils misspell words, cars make people drive drunk, and spoons made Rosie O' Donnell fat!

Andrew - Landscape architecture student. Not landscaper