This could get long. I've been collecting for Many years.
I'll post a few!
This represents a cross section. Hunting(top) Savage 110 7mm Rem Mag(it now wears a Weaver V10 scope), Military(Middle) 1942 No4Mk1/3(/3 is for 1952 trigger up-grade),
Target, long range hunting(100 to 700 Meters)(Bottom) Howa 1500 .308 HB, scope has changed to a Sightron 3x12 44mm, 1 ragged hole at 100 meters, 2" group at 400, hits the 4' gong consistently at 700 meters.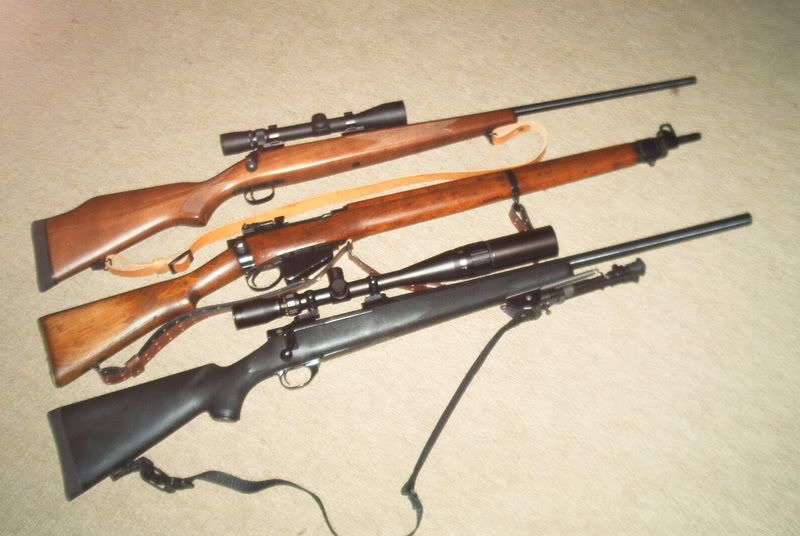 I love Swedish rifles also! These are a few. 1943 Swede Small ring Mauser in 9.3x57
1906 CG M96 6.5x55 w/ 1907 sling, great up to 400 Meters.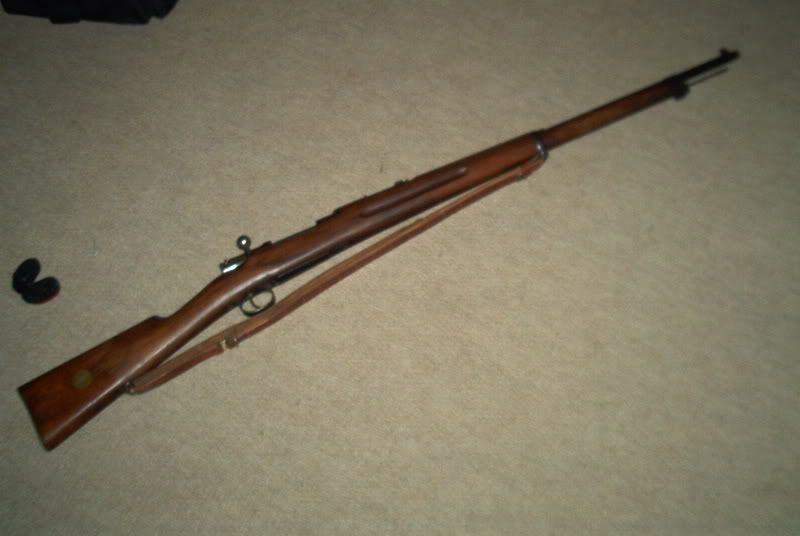 And who doesn't have a 1911? Wilson Combat Commander circa 1970's w/ Hogue grips.
It's "Gun Porn"!!