M9 Beretta Model 92FS 9mm 15 shot semi auto pistol. This is the current issued sidearm. Mine is a M92FS Beretta Desert Storm limited edition that I purchased in 1992 just after the Gulf War ended (Operation Desert Storm). I used this every year in the NCNG Adjutant Generalís pistol matches and the National competitions from 1997until I was discharged in 2003.
[IMG]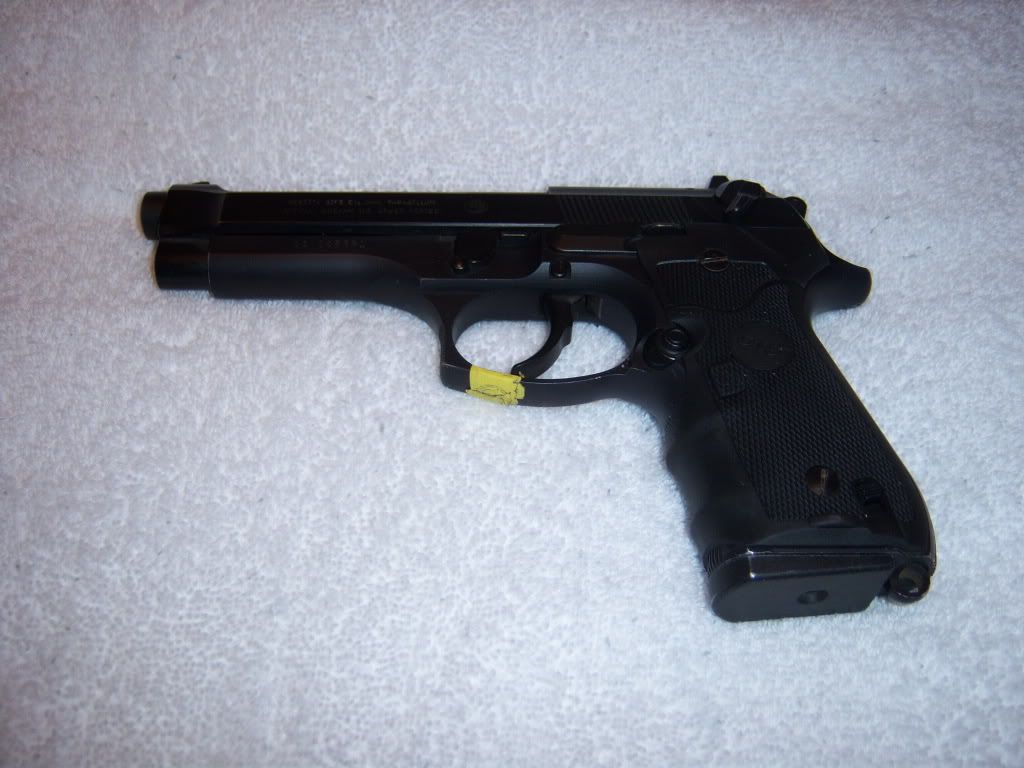 [/IMG]
2001, 24 Mar, AGís Combat Pistol Match, Camp Butner, NC
Team, HHC 30th CSG with members SGT Clyde Jacobs, SSG Edwin Lanham, PFC William Guill and SSG Murphy Riggan
SSG Riggan placed 11 out of 82 in the Individuals and 22nd out of 82 in the Aggregate and earned first 4 PTS toward Distinguished Pistol Expert in the EIC Match
Team placed 6th out of 11 teams.
2002, 23-24 March, AGís Combat Pistol Match, Butner, NC. HHC 30th CSG Team, SSG Lanham, PFC Guill, PFC Musatti, PFC Cook and Myself, 7th Place out of 11 teams, 27th out of 60 Individual