Quote:
Originally Posted by
Olympus
I've been doing a lot of 22 shooting now that I have my own backyard range. I've been shooting my High Standard 22s, but I want to try to keep them nice. I have a MK II Target but it just isn't as slick as my HS guns. So I've been toying with the idea of putting in the Volquartsen kit to improve the trigger. I'm also considering getting a Tactical Solutions Pac-Lite upper with the intention of also getting a suppressor for it later in the year. I don't want to ruin the original barrel by having it threaded.

Has anyone ever modified a Ruger Mark pistol? Any advice or suggestions? Any experience with the Pac-Lite barrels?
I have the Tac Sol upper on my 22/45 I love it! Totally changed the balance making it a lot better shooter. I've yet to change the trigger but that mod is coming.
...Here's mine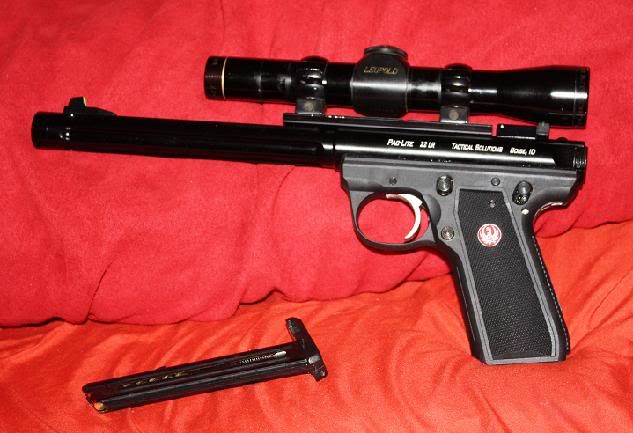 It's a threaded bbl too.