Quote:
Originally Posted by
AaronMulligan
Nice safe especially the price. And it looks more even better filling the safe with those gun accessories. I might look soon for a "yellow clearance" sign too.
Thanks, I'm pretty happy with it. It should last me a while before it's all filled up. Should be picking up my next pistol in 2 weeks (need a little more cash). It's either going to be a CZ75 or a RIA 1911. Once I have the cash in hand I'll take a ride to the LGS and see what jumps into my hand.
And yes, it looks much better with some stuff in it.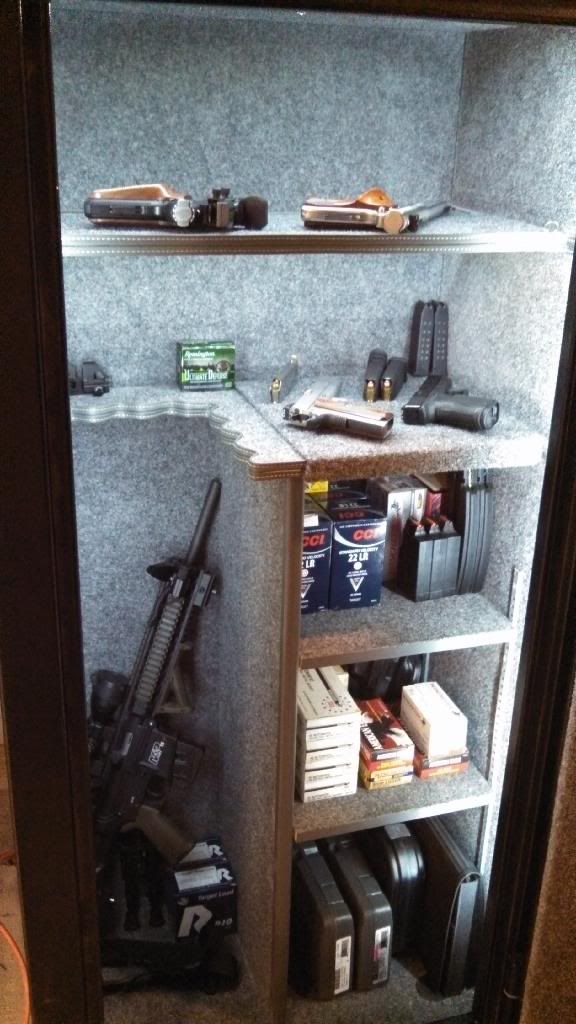 I also sectioned off a corner of my basement with a wall with plywood screwed to both sides and a heavy solid door with a digital deadbolt for added security and to keep the kids out of the gun stuff.