Quote:
Originally Posted by
PRM
That would be a .38 Colt, not .38 S&W. Both calibres of ammunition are available at Midway.
www.midwayusa.com
That gun is chambered for the .38 Colt New Police, identical to the .38 S&W cartridge, except for having a flat point bullet. The .38 Short Colt is an entirely different round.
These cartridges are all interchangeable: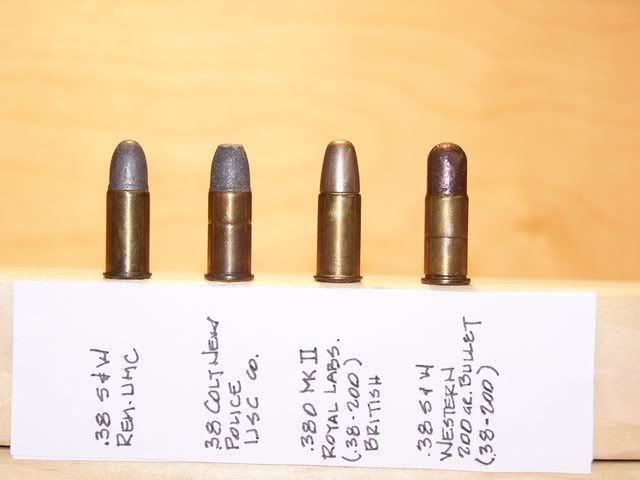 Bob Wright