I finally made my decision on what handgun to purchase. I decided on the M&P 9mm range and carry kit. It was a hard choice between the M&P, XD and CZ75 compact or BD. I will probably end up with the CZ also.
By the time I decided and headed back to the shop with a stop to feed the family and get my son a new tennis racket we made it with 10 minutes to spare. I walked in and the kit was not in the case. The man behind the counter saw me and started laughing and shaking his head. He then said he sold it 15 minutes after I left but thought he had another in back. I think he was going to buy it for himself but he was a lot of help and found one for me.
I cleaned it up this morning and went to the range. I ran 50 white box and 50 blazer's and it shot great. I even had to back the target to 25 yards and try, kept all shots on paper and even within 2 inches of the body on the target.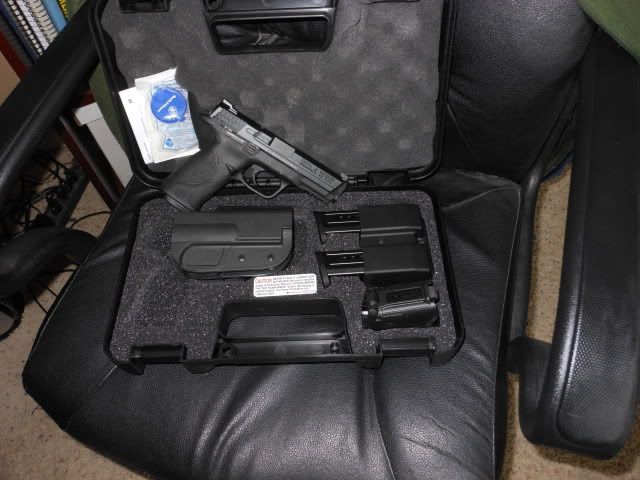 Here is the results. I covered up the first shots to center mass. I was shooting 7-25 yards.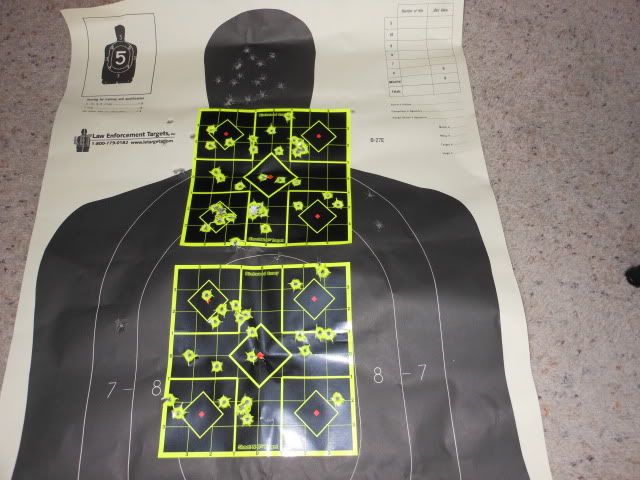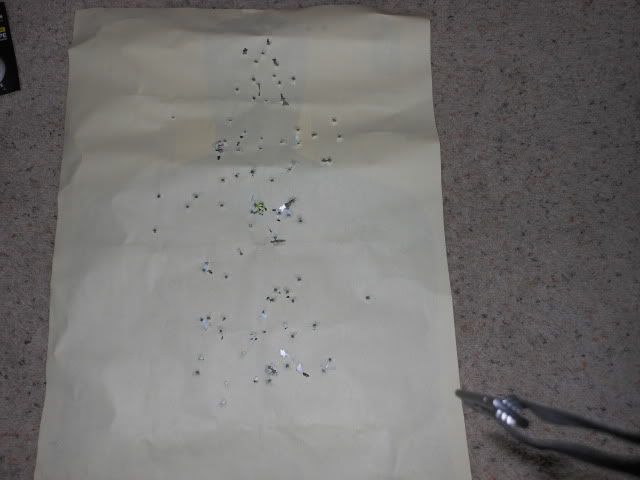 Dave