Hello all,
I made a 3d virtual model of the 1911A1 based on the original blueprints.
It's a highly detailed work, the best you can find on the web.
You ca navigate the assembly, move, rotate, hide components, make them transparent etc.
To open the file you need the free viewer E-drawings that you can download for free here (select viewer only):
SolidWorks ::
And here is the link to the file:
Download 1911A1 easm for free at Uploading.com
or
http://rapidshare.com/files/260924504/1911A1.easm
A few pictures: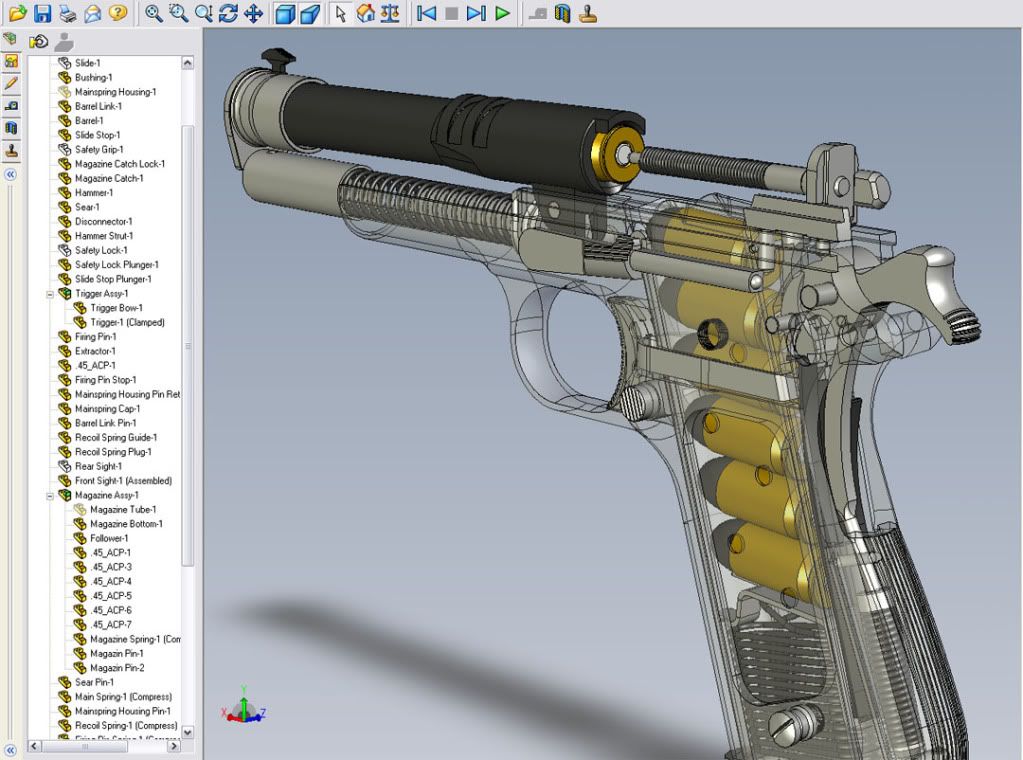 This is virus/trojans free.
Have fun.
R